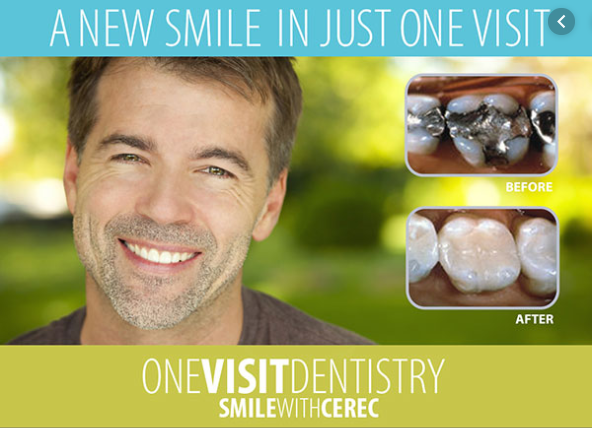 Convenience is key, and with one-day crowns from Adams Dental Group, there's no reason to visit the dentist multiple times for a crown. That's the beauty of the CEREC same day crown! CEREC crowns are fast, convenient, and as reliable as any normal crown. Through advances in dentistry and technology, crowns can now be made in our dental office, making your time to get a crown cut in half or more.
Dr. Travis A. Roberts, DDS December 3rd, 2019
Posted In: Services | Procedures
Tags: cerec crown, CEREC one day crown

Sometimes, although we want our teeth to last throughout our lives, tooth extraction may be necessary. Your dentist may suggest removing a tooth for the good of your oral health, and there are numerous reasons as to why you may need a tooth extraction.
(more…)
Dr. Travis A. Roberts, DDS August 13th, 2019
Posted In: Services | Procedures, Uncategorized
Tags: infected tooth, surgical extraction, tooth extraction recovery

When your mouth gives you aches and pains, it can be difficult to know what you're experiencing. Is it a simple twinge, or is it a sign that something more serious is happening? Small aches can easily turn into large problems if left untreated. Therefore, knowing if you're experiencing a dental emergency, and getting quick, proper care is important to your health and can help you avoid future visits to the dentist.
(more…)
Dr. Travis A. Roberts, DDS July 9th, 2019
Posted In: Services | Procedures
Next Page »