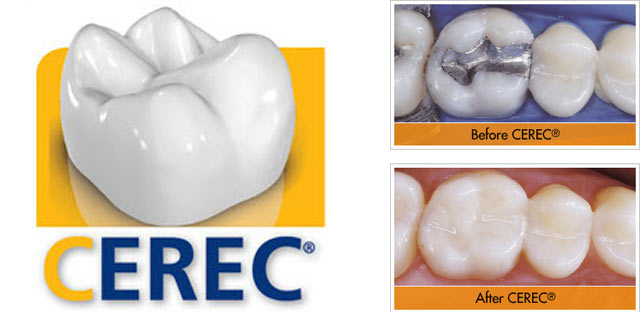 Up until recently, the process for getting a traditional crown has been time-consuming and requires multiple trips to the dentist office. Crowns are implemented for a variety of reasons and are one of the most common dental procedures that dentists perform. According to WebMD, dental crowns are caps that are tooth-shaped and restore the appearance of a tooth to help protect a weak tooth, restore a broken tooth, make a cosmetic modification, and more.
Traditional Crowns
In the traditional crown method, a temporary crown is created for the patient to wear for a few weeks while a permanent crown is sent off to a lab to be created. The dental office will assess the tooth in need of a crown, and the surrounding area, and take impressions with paste to make sure the tooth will be the correct size for the patient's mouth and bite. Unfortunately, after the impressions are taken, patients will have to wait multiple days or weeks for the crown to be created. In the meantime, patients are usually given a temporary crown to wear while the permanent one is being formed. This process leads to multiple trips to the dentist office.
With the traditional crown, there are multiple options for materials, such as:
Porcelain/ceramic
Metal
Porcelain and metal combination
New Crown Technology – CEREC Crowns and the Advantages
CEREC crowns are very similar to the traditional crown but differ in the fact that they can be implanted within a single day (have your heard of same day crowns?) – eliminating multiple appointments, cost, and time needed off work for patients. With this advancement in technology, CEREC crowns are made within only one dentist visit, and eliminate the need for a temporary crown. CEREC crowns are also known as chair side crowns, more specifically, the acronym stands for "Chairside Economical Restoration of Esthetic Ceramics."
Learn more about the multiple benefits of CEREC crowns: https://www.mydentalhealth.com.au/services/cerec-crowns.html
Similar to traditional crowns, a dentist office will need to take impressions of the tooth, but now will use an oral camera to obtain a 3D image of the tooth – no more sticky impression paste. However, the core difference is that CEREC same day crowns can be created on site within as little as 15 minutes, restoring your life, and mouth function, back to normal within just a few minutes.
CEREC crowns also provide an advantage in appearance; CEREC same day crowns look more realistic and are created out of strong ceramic, providing a closer fit and look to a real tooth. CEREC crowns are also highly durable and are known to last as long as 15 years with good dental hygiene.
Read this story about one person's experience with CEREC crowns: https://well.blogs.nytimes.com/2012/10/08/a-new-tooth-made-to-order-in-under-an-hour/
Get your same day, CEREC crown at Adams Dental Group
At Adams Dental Group, we love implementing CEREC same day crowns technology for our patients and restoring smiles with little time and hassle. That's why we offer our patients same day, CEREC crowns. Learn more about our CEREC services at: https://dentistkansascityks.com/cerec-same-day-crowns/
Related Article: Damaged Tooth? Receive a CEREC Crown in One Day
Local dentist, Travis A. Roberts and his experienced, friendly team at Adams Dental Group offer affordable family dentistry and gentle dental care in the Kansas City, KS area. We have two locations that are conveniently located and offer appointment times Monday through Friday to meet your needs. At Adams Dental Group, we provide most dental services, from family and general dentistry to specialty procedures, including dental implants, dentures, endodontic or root canal treatment, teeth whitening, cosmetic dentistry and much more. We accept most dental insurance plans and offer affordable financial solutions for any budget. Call us at our West location (913) 296-8030 or our East location (913) 621-3113 to schedule an appointment.
Dr. Travis A. Roberts, DDS May 14th, 2019
Posted In: Services | Procedures
Tags: broken tooth, cerec crown, porcelain crown, same day crown