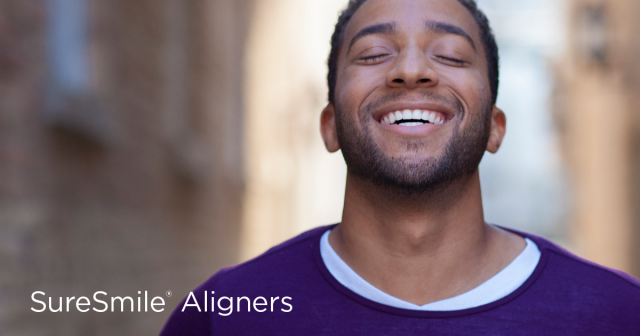 A smile is a wonderful first impression. With so many improvements in orthopedic technology, it's now possible to get a straight smile with invisible braces – SureSmile Clear Aligners!
SureSmile Clear Aligners are a great option for those looking for a discreet orthodontic treatment. Think "Invisible Braces" — that's Right!! No more noticeable and embarrassing metal braces, just convenience and results.
Dr. Travis A. Roberts, DDS June 23rd, 2020
Posted In: Cosmetic
Tags: invisible braces, SureSmile, SureSmile invisible aligners

Tooth pain and damage can keep your smile from looking as best as it possibly can. According to the American Academy of Cosmetic Dentistry, a healthy-looking smile is important to the vast majority of Americans – over 99%.
Thankfully, Adams Dental Group offers same day crowns, and can restore your smile in as little as one dental visit! Curious if you need a dental crown? Let's discuss 3 things you need to understand about dental crowns.
Dr. Travis A. Roberts, DDS June 9th, 2020
Posted In: Services | Procedures
Tags: cerec crown, CEREC one day crown, CEREC same day crown, dental crown, porcelain crown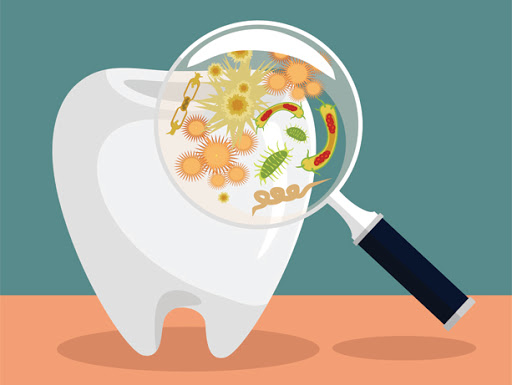 What does oral bacteria have to do with a pretty smile?
Your oral health has a major effect on the overall health of your body, not just in your mouth. By maintaining healthy teeth and gums, you can make your body healthier from head to toe.
Oral Bacteria and Health
Bacteria in the mouth cause tooth decay – by feeding on the sugars in the foods and drinks we consume – they leave behind the waste, in the form of a biofilm known as dental plaque.
 Our mouths have lots of bacteria that is usually harmless. (Did you know that the bacteria in our body aids with digestion and other biological tasks?) However, if you do not brush or floss regularly, oral bacteria can reach dangerously high levels. When this happens, tooth decay, gum disease, and oral infections can be the nasty result.
Dr. Travis A. Roberts, DDS May 26th, 2020
Posted In: Periodontal | Gum Disease
Tags: dental exam, diabetes and oral health, gum disease, oral hygiene, periodontal disease
Next Page »