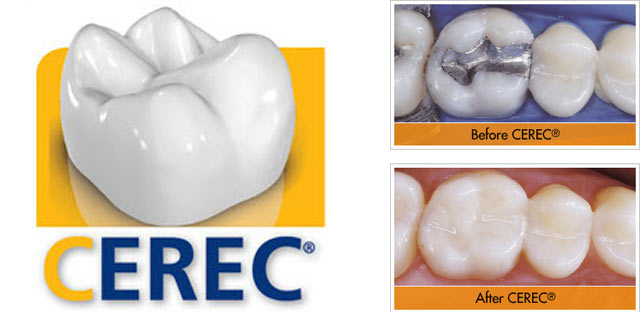 Up until recently, the process for getting a traditional crown has been time-consuming and requires multiple trips to the dentist office. Crowns are implemented for a variety of reasons and are one of the most common dental procedures that dentists perform. According to WebMD, dental crowns are caps that are tooth-shaped and restore the appearance of a tooth to help protect a weak tooth, restore a broken tooth, make a cosmetic modification, and more.
(more…)
Dr. Travis A. Roberts, DDS May 14th, 2019
Posted In: Services | Procedures
Tags: broken tooth, cerec crown, porcelain crown, same day crown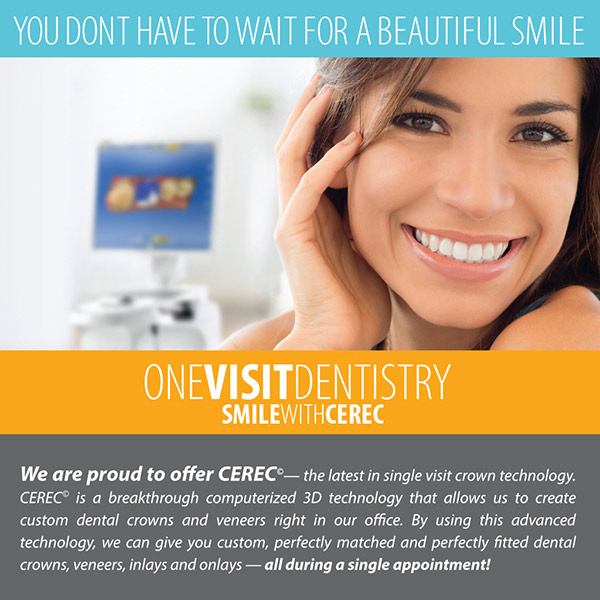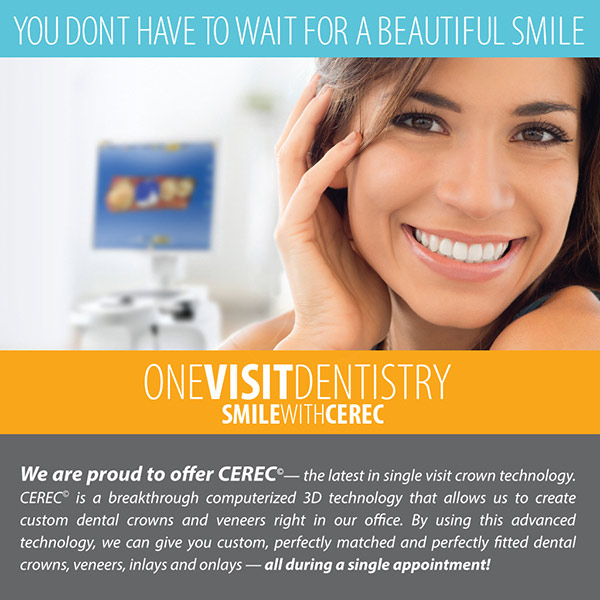 Many things can contribute to damaged teeth. Eating sugary foods and carbonated drinks on a persistent basis can play a devastating role. These can result in cavities, and deterioration of the teeth over time. The lack of oral hygiene after eating these foods or overall can impact the health and strength of your teeth.
Dangerous falls or accidents resulting in chipped teeth can also affect your smile and confidence. However, with an experienced dental team, employing the right procedures and techniques to better your smile is possible. Adams Dental Group offers individuals dealing with damaged teeth, the opportunity to have their teeth fixed in one day with a CEREC crown.
Dr. Travis A. Roberts, DDS May 22nd, 2018
Posted In: Services | Procedures
Tags: cerec crown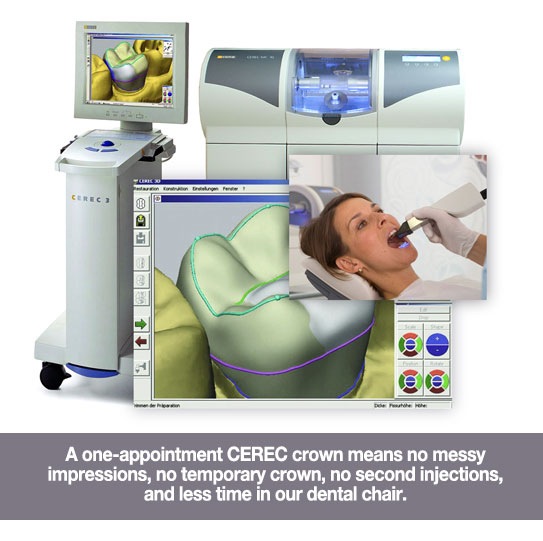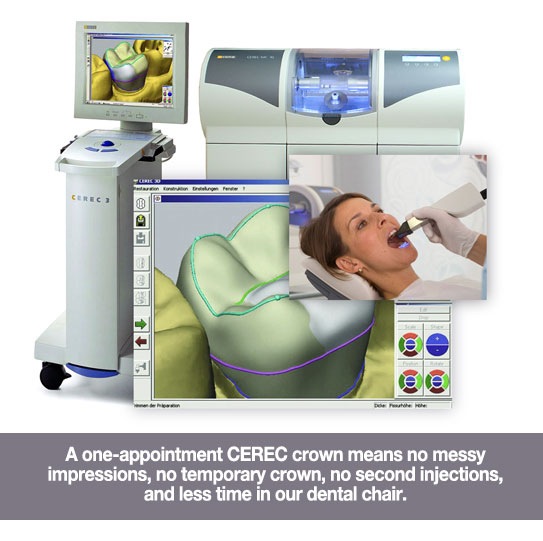 CEREC Crown: The One-Day Rundown
As a basic staple in the repertoire of the dental profession for many years are dental crowns. They are perhaps one of the most well-known and commonly performed procedures.
As you're probably aware, a conventional dental crown (to put it simply) is a method of restoration in which a tooth-shaped cap is placed over a damaged or decayed tooth. It effectively covers the entire tooth that is exposed above the gum line. The purpose of this crown is not only to improve the patient's overall oral health by restoring and strengthening the tooth, but to provide the patient with a smile that is aesthetically pleasing and functional as well. While the conventional dental crown remains a popular and sought-after solution, the process of receiving a crown has not always been the most desirable experience.
Dr. Travis A. Roberts, DDS December 12th, 2017
Posted In: Services | Procedures, Uncategorized
Tags: cerec crown
Next Page »