Tooth pain and damage can keep your smile from looking as best as it possibly can. According to the American Academy of Cosmetic Dentistry, a healthy-looking smile is important to the vast majority of Americans – over 99%.
Thankfully, Adams Dental Group offers same day crowns, and can restore your smile in as little as one dental visit! Curious if you need a dental crown? Let's discuss 3 things you need to understand about dental crowns.
Dr. Travis A. Roberts, DDS June 9th, 2020
Posted In: Services | Procedures
Tags: cerec crown, CEREC one day crown, CEREC same day crown, dental crown, porcelain crown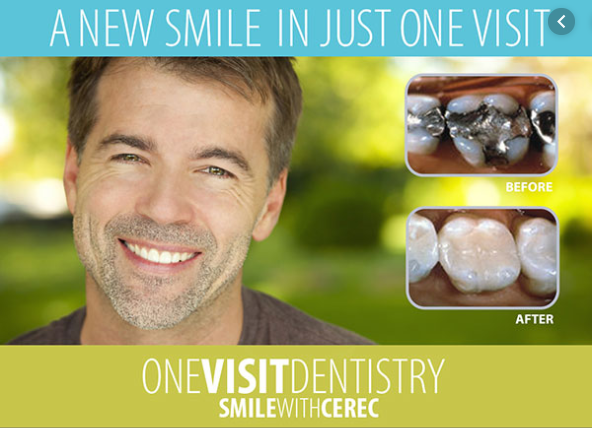 Convenience is key, and with one-day crowns from Adams Dental Group, there's no reason to visit the dentist multiple times for a crown. That's the beauty of the CEREC same day crown! CEREC crowns are fast, convenient, and as reliable as any normal crown. Through advances in dentistry and technology, crowns can now be made in our dental office, making your time to get a crown cut in half or more.
Dr. Travis A. Roberts, DDS December 3rd, 2019
Posted In: Services | Procedures
Tags: cerec crown, CEREC one day crown