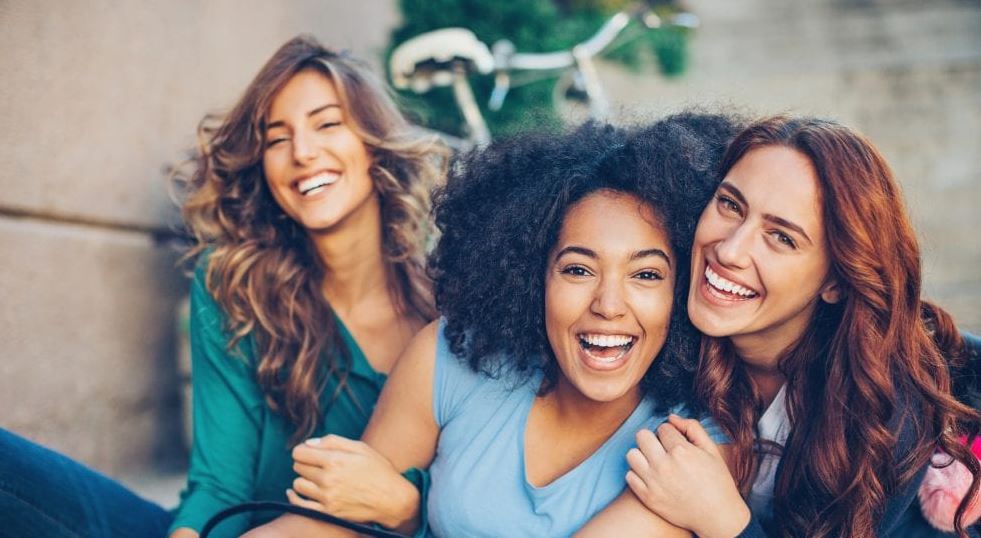 Cosmetic Dentistry Options can help you achieve your smile goals!
Our team loves to see you smile with confidence when you leave our office!
Looking your best and feeling confident is something that everyone can dream about. However, with advancements in cosmetic dentistry, you can achieve your smile goals turning them from a dream to a reality at Adams Dental Group. After all, your smile is often the first thing someone will notice about you. According to the American Academy of Cosmetic Dentistry, 99.7% of surveyed adults said that a healthy smile is socially important to them.
We want to take the opportunity to share the treatments that may be involved in complete smile makeovers. Each patient is different and there is no cookie-cutter fix when it comes to cosmetic dentistry. There are various treatments that can be involved in a patient's treatment plan that can include porcelain veneers, SureSmile invisible aligners, dental implants, dental bonding, and professional teeth whitening; whatever enhancement your smile may need, we're here to discuss your smile goals and help you smile with confidence!
Dr. Travis A. Roberts, DDS February 21st, 2023
Posted In: Cosmetic
Tags: cosmetic dentistry, dental crown, dental implants, smile makeover, SureSmile invisible aligners

What is a Dental Crown?
Dental crowns are essentially tooth-shaped and colored caps that cover the tooth and restore the health and look of a tooth. If a tooth is small or discolored, a crown will correct the look of a tooth in a natural way.
What is a Dental Crown and why would you need one? Read more HERE.
Convenience is Key!
There's no reason to visit the dentist multiple times for a crown … Convenience is Key!! That's why Adams Dental Group offers same-day crowns! That's the beauty of the CEREC same day crown! CEREC crowns are fast, convenient, and as reliable as any normal crown. Through advances in dentistry and technology, crowns can now be made in our dental office, making your time to get a crown cut in half or more.
Learn More About our CEREC Same Day Crown HERE.
Dr. Travis A. Roberts, DDS September 13th, 2022
Posted In: Services | Procedures
Tags: cerec crown, dental crown, restorative dentistry, root canal