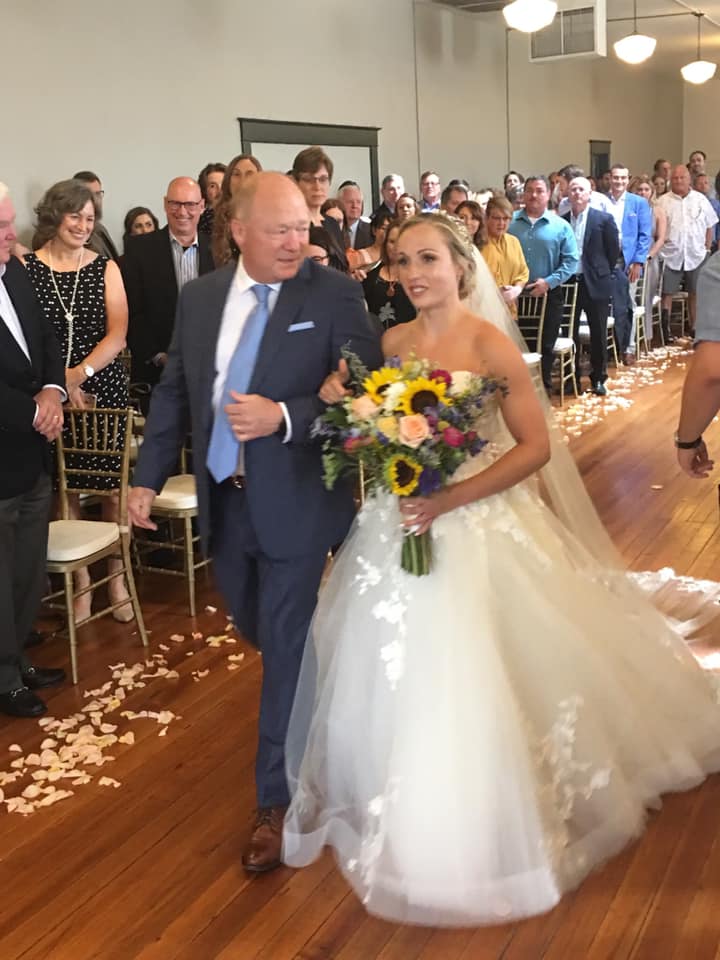 Lights, camera, action!
Your wedding day is full of dancing, love, and lots and lots of picture-taking (and, hopefully, a good dessert). In today's world, that's even more accurate with smartphone cameras and photobooths. So, becoming the best version of yourself is important for your big day, and a bright, white smile can pull your entire look together. Besides, brides spend so much time on their dress, makeup, and hair, why shouldn't they spend some time on their smile as well?
(more…)
Dr. Travis A. Roberts, DDS July 23rd, 2019
Posted In: Cosmetic
Tags: picture perfect smile, professional teeth whitening, wedding day smiles

Cosmetic Dentistry Options Available at Adams Dental Group
For those who want to improve their smile, cosmetic dentistry serves a fundamental purpose. There are corrective procedures available for issues such as cracked, misshapen, discolored, and misaligned teeth.
People who want to enhance their appearance will find many cosmetic dentistry options available at Adams Dental Group. All the options available resolve any oral concerns you may have. So, if achieving a winning smile is your goal, continue reading below to learn about the cosmetic procedures we offer.
(more…)
Dr. Travis A. Roberts, DDS February 26th, 2019
Posted In: Cosmetic
Tags: smile makeover


It's sometimes said that you can tell a lot about a person from their smile, so what does your smile say about you and are teeth whitening services something you should consider?
For the majority of people, the obvious desired response would be along the lines of: beauty, warmth, attractiveness, and an overall since of positivity. While certainly this may be true, unfortunately even the brightest of smiles can be dampened by the often-unforgiving test of time.  As beautiful as a pearly white "Hollywood Smile" can be, the life of a tooth is usually far from glamorous. Charged with the difficult task of breaking down food particles for consumption, your teeth often take one heck of a beating. While tough and sturdy by nature, a prolonged period of this will certainly begin to take its toll. From slight discoloration to large protruding dark stains, the unsightly wear and tear on a once flawless smile is a sad sight indeed; however, it certainly doesn't have to be!
Dr. Travis A. Roberts, DDS May 8th, 2018
Posted In: Cosmetic
Tags: teeth whitening services
Next Page »