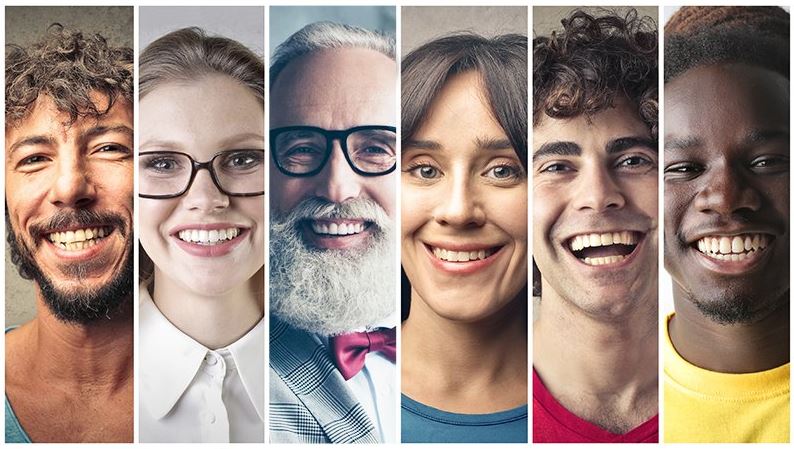 Do You have a Missing Tooth? We can Restore Your Smile!
If you've been struggling to smile with confidence, this is your opportunity to renew your smile with dental implant tooth replacement for the new year! While revitalizing your smile can often make you think about teeth whitening, dental implants are increasing in popularity for enhancing smiles and improving oral health. If you've suffered from tooth loss, you may think the smile of your dreams is out of reach, the benefits of dental implants are many as they are often considered the best solution for helping you get your smile back.
Tooth Loss is Common
There's no reason to be ashamed of missing teeth. Tooth loss is actually quite common in all ages of people. In fact, according to the American Academy of Implant Dentistry, Nearly 70% of adults aged 35 to 44 years have at least one missing tooth, and 1 in 4 people over the age of 74 are missing all of their teeth. Although early technology (if that's what you want to call it) used materials such as ivory, human bone, and metal to replace missing teeth, today's technology has greatly advanced in tooth replacement options.
What is a Dental Implant?
Dental implants act like artificial roots that can be permanently placed in the patient's jaw bone. As the gum tissue and bone grow around the dental implant, they become a permanent anchor. A natural-looking porcelain crown will be made giving our patients a beautifully-finished result that is attractive, yet helps to improve chewing, maintain bone and prevent teeth from changing positions. Dental implants can even prevent future problems with a patient's bite, as they offer a permanent replacement for missing teeth and an effective solution that will look and feel as natural as your original teeth.
Related Articles:
Dental Implant Tooth Replacement Benefits
We love discussing the many perks and dental implant benefits! They not only look and feel like natural teeth, but they also provide a safe and sturdy tooth replacement that will last for many years to come. You can eat without worry, and can easily keep them clean just like you would your natural teeth.
Benefits to consider:
Look like your natural teeth
Dental implants can last 20 years or more
Easy to keep clean, less work than dentures
Dental implants fully restore a smile
Replace a single missing tooth or multiple missing teeth
Restore full function of the mouth
Boost confidence
Benefits your oral health and overall health
More secure than dentures
Comfortable bite
Permanent tooth replacement
More from the exerts about dental implant tooth replacement:
What does WebMD have to say about the Advantages of Dental Implants? Learn more HERE.
Learn more about dental implants from The American Dental Association HERE.
The Importance of Replacing Missing Teeth
It can be easy to get used to missing teeth over time, but the reasons to replace them are many:
Gaps in-between teeth are harmful for surrounding teeth
A full smile gives you great confidence
If you don't fill gaps, tooth decay and plaque are more likely to develop
Bone loss occurs
Aesthetic issues such as a sunken and aged appearance
Lose full function of the mouth
The Process of Restoring Missing Teeth with Dental Implants
Figuring out how dental implants work can be confusing, so we're breaking down the dental implant tooth replacement process. It's really pretty simple. Some patients can have the implants and replacement teeth placed all in one visit. While other patients might need to wait until the implant is completely integrated, up to several months, before replacement teeth can be attached to the implant. Replacing teeth with dental implants can be a lengthy process – sometimes taking a few months to fully complete, but the reward of a beautiful, long-lasting smile is worth it.
First X-rays and impressions of your teeth will be made.
Next, the implant will be placed. This is a surgical procedure where an anesthetic is given to eliminate pain. We will make a small incision in the gums to insert the implant into the jaw bone. This gives a sturdy post for the tooth to stay on and the jawbone around the implant will be given time to heal. What makes an implant so strong is that the bone actually grows around it and holds it in place.
Once the implant is placed, the healing process begins so your implant can fully fuse to the jawbone.
After the healing process from the implants, an abutment is placed on the implant to prepare it for the false tooth. The abutment will support the new false tooth.
Now, after that appointment, your false tooth can be placed (a custom dental crown) and your process is complete.
Note: There is a healing process that usually takes some time. However, during your healing process, your dentist may give you a temporary crown, bridge or denture to help you eat and speak normally until your permanent replacement is ready.
More surgery info from The Mayo Clinic.
What is a Dental Crown and How is it Used?
It's easier than you think to turn a broken, cracked, or decaying tooth into a healthy, clean-looking tooth. A dental crown is a type of dental restoration that completely caps or encircles a tooth or dental implant. It also corrects your tooth and strengthens it by fitting tightly over your existing tooth. Once it's set, it's just like having a natural tooth.
the final step after receiving a dental implant or root canal treatment
to improve the strength or appearance of teeth
for a tooth that is severely broken down, has cracks, or has had a root canal to reinforce the tooth
needed when a large cavity threatens the ongoing health of a tooth
Remember, your dental crown tooth replacement is not complete until your dental crown is placed!
Dental crowns will allow your tooth to function normally again without worrying about the tooth cracking. Learn More HERE.
Let's Recap … Why are Dental Implants So Popular?
Aesthetically, they look just like a healthy tooth; but they also keep the jaw bone stable. If you leave a missing tooth and don't replace it, over time the jaw bone will disappear. Of course, this can lead to functional problems. Not to mention an aesthetic problem with your face. Because the jaw bone is what supports your cheeks, so the loss of it can lead to small changes, such as deepening expression lines in the face, or ultimately having the look of a collapsed jaw, all causing you to take on a more aged appearance!
Dental implants allow you to be able to chew your food without issue, including fresh fruits, vegetables, and nuts. They are easier to care for too; dental implants can be cared for the same way as natural teeth, with a toothbrush and floss.
We've talked about a lot, but we haven't mentioned the greatest, most life changing reason for tooth replacement with dental implants… Implants are a permanent solution!
How wonderful! Ask any patient that had conventional dentures and decided to have dental implants placed for better support and they will tell you it was the best decision they've ever made!!
It's time for a Conversation
If you're ready to take the next step in your smile journey, and have the time to give to dental implants, we'd love to talk with you more about starting the dental implant tooth replacement process. We will create a customized dental plan that works with your schedule to achieve the smile of your dreams with dental implants. We can help restore not only the beauty of your smile, but also the form and function of your teeth. Please schedule a consultation with Dr. Roberts at Adams Dental Group we look forward to talking with you and creating a treatment plan customized especially for you.
Local dentist, Travis A. Roberts and his experienced, friendly team at Adams Dental Group offer affordable family dentistry and gentle dental care in the Kansas City, KS area. We have two locations that are conveniently located and offer appointment times Monday through Friday to meet your needs. At Adams Dental Group, we provide most dental services, from family and general dentistry to restorative procedures, including dental implants, dentures, endodontic or root canal treatment, teeth whitening, cosmetic dentistry and much more. We accept most dental insurance plans and offer affordable financial solutions for any budget. Call us at  (913) 296-8030 to schedule an appointment.
Dr. Travis A. Roberts, DDS December 13th, 2022
Posted In: Dental Implants
Tags: dental crown, dental implants, tooth replacement options