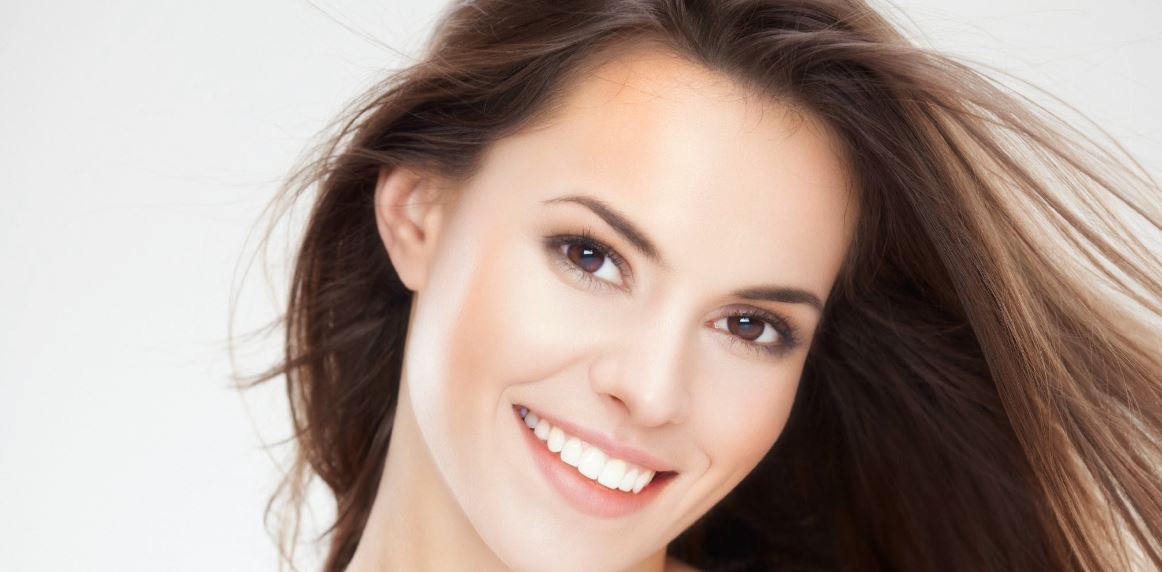 Have you been searching for a better, permanent way to improve the look of your smile? Porcelain veneers enhance your smile and are a very popular option to create a superstar smile. They may be the best option for you and your smile goals. If you're interested in porcelain veneers, let's take a deeper look into the process, care, and benefits of porcelain veneers.
Learn more about Cosmetic Dentistry Treatments available at Adams Dental Group
Porcelain Veneers Explained
Porcelain veneers are the most versatile cosmetic option available for smile enhancement; often the ideal solution for concealing a wide variety of cosmetic imperfections. Veneers are wafer-thin shells of porcelain that are custom-crafted to improve the appearance of your teeth.
Let's use a simple example … Like false nails, porcelain veneers improve the appearance of your teeth just like fake nails improve the look of your nails. Unlike fake nails, porcelain veneers are permanently bonded to your teeth, so they last and continue giving you a beautiful smile for many years to come!
Porcelain veneers enhance your smile and can be used to correct several common cosmetic concerns, including:
Chipped, cracked, or misshapen teeth
Crooked or misaligned teeth
Gaps between teeth
Stained or discolored teeth
Short teeth
Porcelain veneers last much longer than composite veneers, are more stain resistant, highly durable, and more natural looking – making them a highly popular option for veneers. Whether you are seeking to correct the look of one tooth, a series of teeth, or achieve a full smile makeover, porcelain veneers from Adams Dental Group may be the ideal treatment to deliver the beautiful, natural-looking smile you desire.
Related Article: Cosmetic Dentistry Options: What is a Smile Makeover?
Dr. Roberts Offers Customized Results
Giving your smile an improved appearance with porcelain veneers is often a relatively simple and effective process that produces impressive results. The shape, size, color, fit, and thickness of each veneer is precisely matched to the specifications of your tooth, providing for highly-customized results that can look and feel incredibly natural. In addition, preparation for the ultra-thin veneers typically preserves much of the tooth body, which helps maintain dental strength and health. Dr. Roberts is highly experienced in the planning, design, preparation, and placement of porcelain veneers to create smile improvements that range from subtle to transformative.
Porcelain Veneers: The Process
You'll want to meet with Dr. Roberts to discuss whether you are a candidate for veneers. You may need some dental treatment completed before the veneer process, and your dentist will want to make sure your oral health is in good shape for veneers.
Once the process starts, Dr. Roberts will:
Prepare your teeth. This often means removing a small amount of enamel.
Make an impression of your teeth.
The impression is sent to the lab to make your veneers.
Place your veneers! They will be adjusted to fit your mouth and then permanently bonded.
Porcelain Veneers: After Care
A major benefit of porcelain veneers is a short recovery time. Once your veneers are placed and any anesthetic (if needed) has worn off, you can go back to eating and drinking normally.
To preserve the lifespan of your beautiful new smile, you can:
Avoid opening items with your teeth
Not chew on objects (pens, etc.)
Wear a mouthguard when you play contact sports
Use a retainer at night if you experience any teeth clenching or grinding
You'll care for your veneers just like you would your natural teeth. Make sure to stay on top of brushing and flossing, as usual, and your smile will be healthy, beautiful, and long lasting!
Learn more about Veneers from WebMD.
Porcelain Veneers Enhance Your Smile at Adams Dental Group
Porcelain veneers enhance your smile, but the real questions are …
"What do YOU want? How would YOU like to see your smile?"
Whether you're looking to enhance, straighten or whiten your pearly whites, Dr. Roberts and his expert team of smile professionals can help you achieve the smile of your dreams, based on your specific smile goals. Schedule your smile consultation at our office in Kansas City, KS and let's discuss whether you're a candidate for porcelain veneers to enhance your smile.  We will customize a treatment plan just for YOU!
Local dentist, Travis A. Roberts and his experienced, friendly team at Adams Dental Group offer affordable family dentistry and gentle dental care in the Kansas City, KS area. We have two locations that are conveniently located and offer appointment times Monday through Friday to meet your needs. At Adams Dental Group, we provide most dental services, from family and general dentistry to specialty procedures, including dental implants, dentures, endodontic or root canal treatment, teeth whitening, cosmetic dentistry and much more. We accept most dental insurance plans and offer affordable financial solutions for any budget. Call us at our West location (913) 296-8030 to schedule an appointment.
Dr. Travis A. Roberts, DDS May 16th, 2023
Posted In: Cosmetic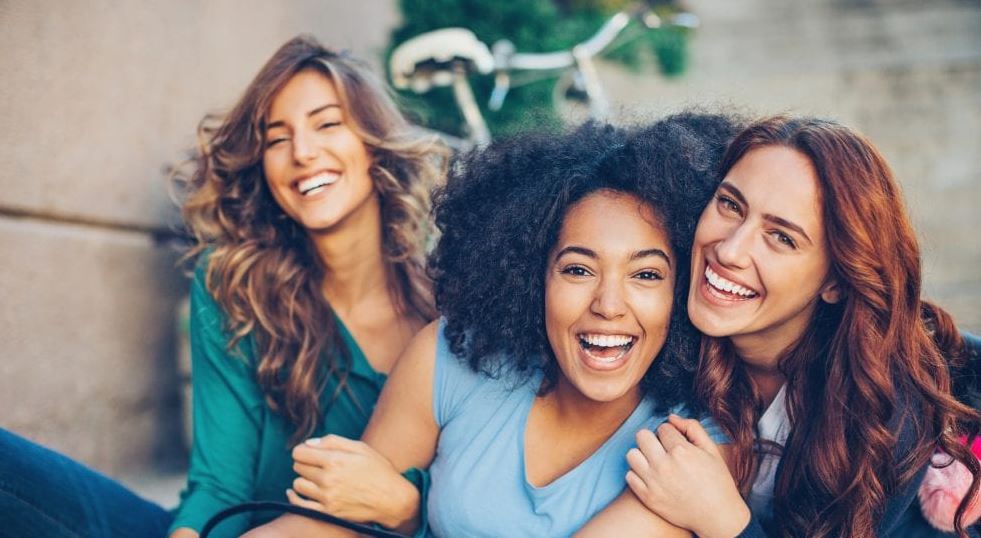 Cosmetic Dentistry Options can help you achieve your smile goals!
Our team loves to see you smile with confidence when you leave our office!
Looking your best and feeling confident is something that everyone can dream about. However, with advancements in cosmetic dentistry, you can achieve your smile goals turning them from a dream to a reality at Adams Dental Group. After all, your smile is often the first thing someone will notice about you. According to the American Academy of Cosmetic Dentistry, 99.7% of surveyed adults said that a healthy smile is socially important to them.
We want to take the opportunity to share the treatments that may be involved in complete smile makeovers. Each patient is different and there is no cookie-cutter fix when it comes to cosmetic dentistry. There are various treatments that can be involved in a patient's treatment plan that can include porcelain veneers, SureSmile invisible aligners, dental implants, dental bonding, and professional teeth whitening; whatever enhancement your smile may need, we're here to discuss your smile goals and help you smile with confidence!
Dr. Travis A. Roberts, DDS February 21st, 2023
Posted In: Cosmetic
Tags: cosmetic dentistry, dental crown, dental implants, smile makeover, SureSmile invisible aligners

A smile is a wonderful first impression. With so many improvements in orthopedic technology, it's now possible to get a straight smile with invisible braces – that's why we offer SureSmile Clear Aligners!
How Do SureSmile Clear Aligners Work?
With comfort, invisibility, and convenience, it can be hard to believe that SureSmile clear aligners are real. However, there's real science and technology behind them that provide great results for patients. SureSmile has over 20 years of experience and uses their Virtually invisible Essix® (ACE) material for anatomically correct tooth movement and many clinical options – even for complicated cases.
SureSmile Clear Aligners are a great option for those looking for a discreet orthodontic treatment. Think "Invisible Braces" — that's Right!! No more noticeable and embarrassing metal braces, just convenience and results.
Dr. Travis A. Roberts, DDS January 10th, 2023
Posted In: Cosmetic
Tags: cosmetic dentistry, straighten your smile, SureSmile invisible aligners