What is a Dental Crown?
Dental crowns are essentially tooth-shaped and colored caps that cover the tooth and restore the health and look of a tooth. If a tooth is small or discolored, a crown will correct the look of a tooth in a natural way.
What is a Dental Crown and why would you need one? Read more HERE.
Convenience is Key!
There's no reason to visit the dentist multiple times for a crown … Convenience is Key!! That's why Adams Dental Group offers same-day crowns! That's the beauty of the CEREC same day crown! CEREC crowns are fast, convenient, and as reliable as any normal crown. Through advances in dentistry and technology, crowns can now be made in our dental office, making your time to get a crown cut in half or more.
Learn More About our CEREC Same Day Crown HERE.
Dr. Travis A. Roberts, DDS September 13th, 2022
Posted In: Services | Procedures
Tags: cerec crown, dental crown, restorative dentistry, root canal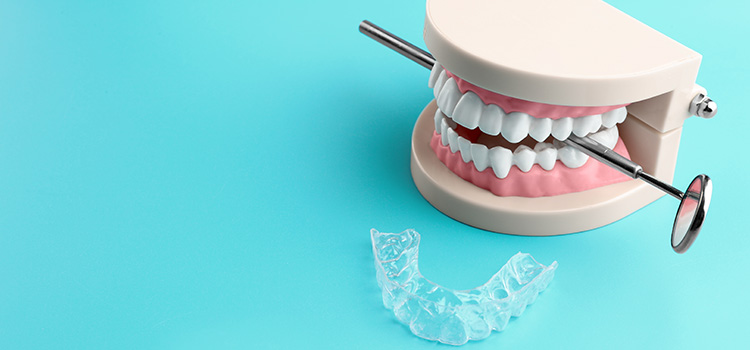 Did you know that about 15% of people have a habit of grinding their teeth or clenching their jaws, a condition called bruxism? Clenching and grinding can be caused by multiple factors, such as stress or anxiety, and studies have shown that even sleep apnea can sometimes go hand-in-hand with grinding and clenching your teeth at night.
So, what can be done to help with this? A Night guard is often the answer to this problem!
Dr. Travis A. Roberts, DDS February 9th, 2021
Posted In: Sleep Apnea
Tags: broken tooth, cracked tooth, restorative dentistry, teeth clenching, teeth grinding