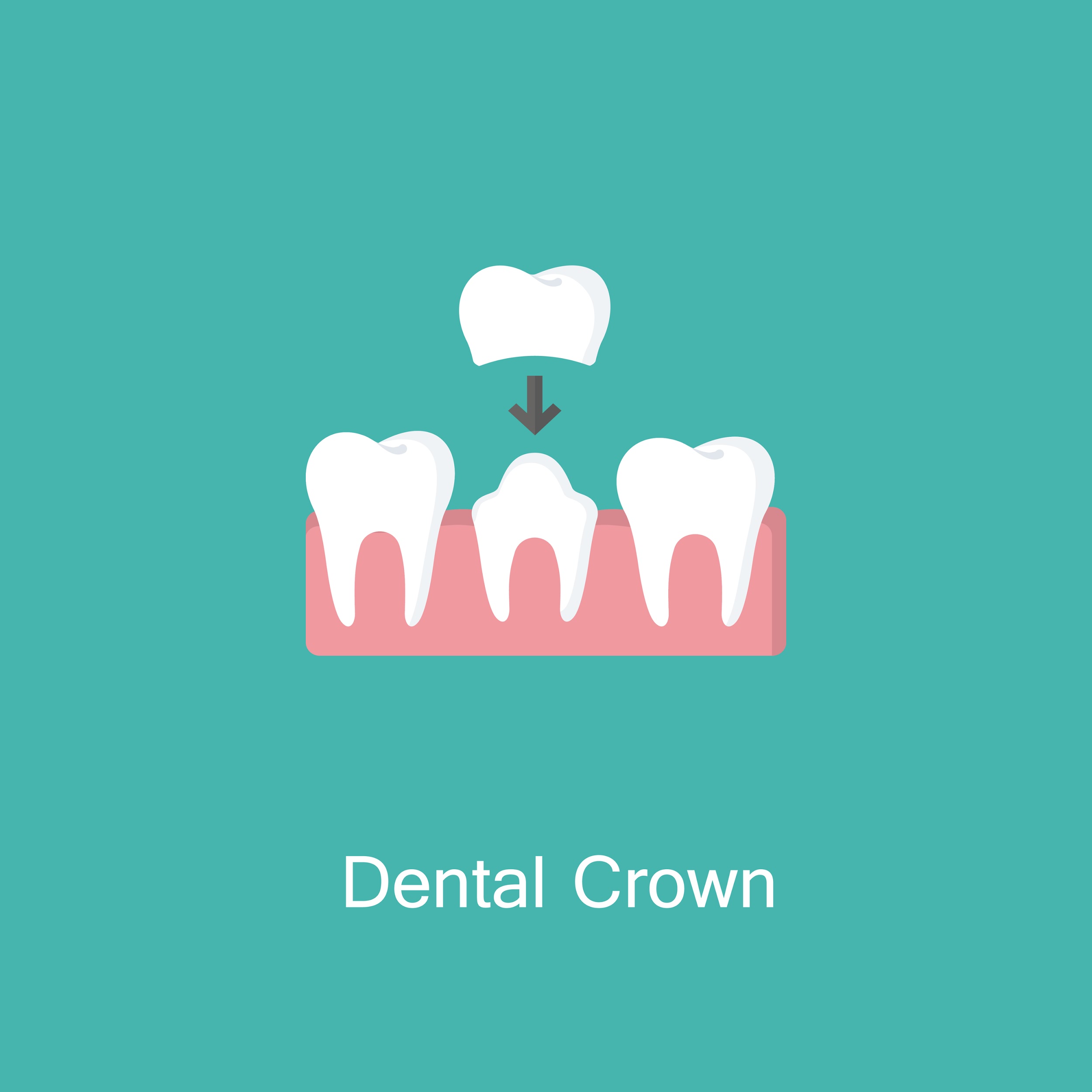 Dental crowns can greatly extend the life of a tooth. They're common, often painless, and help restore a smile. According to the American Academy of Cosmetic Dentistry, 99.7% of surveyed adults said that a healthy smile is socially important to them. You may need a dental crown, as it can help keep your smile healthy and bright, but how do you know when you need a dental crown?
Learn more about Dental Crowns from WebMD HERE.
Most Common Reasons to Need a Dental Crown
Dental crowns are essentially tooth-shaped and colored caps that cover the tooth and restore the health and look of a tooth. If a tooth is small or discolored, a crown will correct the look of a tooth in a realistic way. You may need a dental crown in certain situations – let's look at some of the most popular reasonings.
Dental Crown: Cavities
Sometimes, small cavities can be fixed with a filling. However, fillings aren't always a long-term solution. When a cavity is larger or requires something more substantial than a filling, a dental crown is often the next logical step. Once a cavity enters in the tooth, it weakens it and is now extra prone to additional damage. A dental crown can restore the strength and longevity to that tooth and so, it may be covered with a crown. Learn More HERE.
Related Article: What does Oral Bacteria have to do with a Pretty Smile?
Need a Dental Crown: Root Canal
If the nerve of a tooth is infected, a root canal will be required to fix it. During a root canal procedure, the tooth will be hollowed out and this makes the tooth extremely prone to cracking or fracturing. Often, your dentist will then use a dental crown after a root canal to protect and strengthen the weakened tooth.
Related Article: Everything You Want to Know About Root Canal Treatment
Need a Dental Crown: Broken Tooth or Cosmetic Modification
Not every cracked tooth will require a dental crown, but if a crack is deep or painful, crowns are often the best solution. If someone experiences major tooth stress from grinding their teeth, for example, then dental crowns may be a great solution to restore the integrity to the stressed tooth and eliminate pain.
Dental crowns can also fix any teeth that are small, miscolored, or requires a cosmetic modification. This is because a dental crown looks and feels like a real tooth and can be colored to match the rest of your teeth to look natural and beautiful.
Related Articles:
The Number 1 Reason Visit the Dentist: Tooth Pain. But Why??
Everything You Need to Know About Getting a Dental Crown
Same-Day Crowns (CEREC) at Adams Dental
CEREC crowns are made for you during one single visit in our office. We no longer need to make a temporary crown, take dental impressions and send them to our lab to make your permanent crown, and then wait for several weeks before you return for another appointment for placement. That's right, one visit!
By using the CEREC technology, the computer will take a digital picture of the tooth that is to receive the new crown and its surrounding teeth. The dentists can design your crown and match its color to the rest of your natural teeth, because of the CAD software that works with this system. This type of crown is also stronger than other types, because it is made from a single block of material.
Related Articles:
CEREC Same Day Crown: 3 Reasons Why You May Need a Dental Crown
What is a CEREC Same Day Crown and How Can I Get One?
Adams Dental Group Can Restore Your Smile
The CEREC system used at Adams Dental Group is digital technology used to create all-porcelain crowns and bridges, veneers, and fillings during one simple appointment.
Local dentist, Travis A. Roberts and his experienced, friendly team at Adams Dental Group offer affordable family dentistry and gentle dental care in the Kansas City, KS area. We have two locations that are conveniently located and offer appointment times Monday through Friday to meet your needs. At Adams Dental Group, we provide most dental services, from family and general dentistry to specialty procedures, including dental implants, dentures, endodontic or root canal treatment, teeth whitening, cosmetic dentistry and much more. We accept most dental insurance plans and offer affordable financial solutions for any budget. Call us at our West location (913) 296-8030 to schedule an appointment.
Dr. Travis A. Roberts, DDS September 15th, 2020
Posted In: Services | Procedures