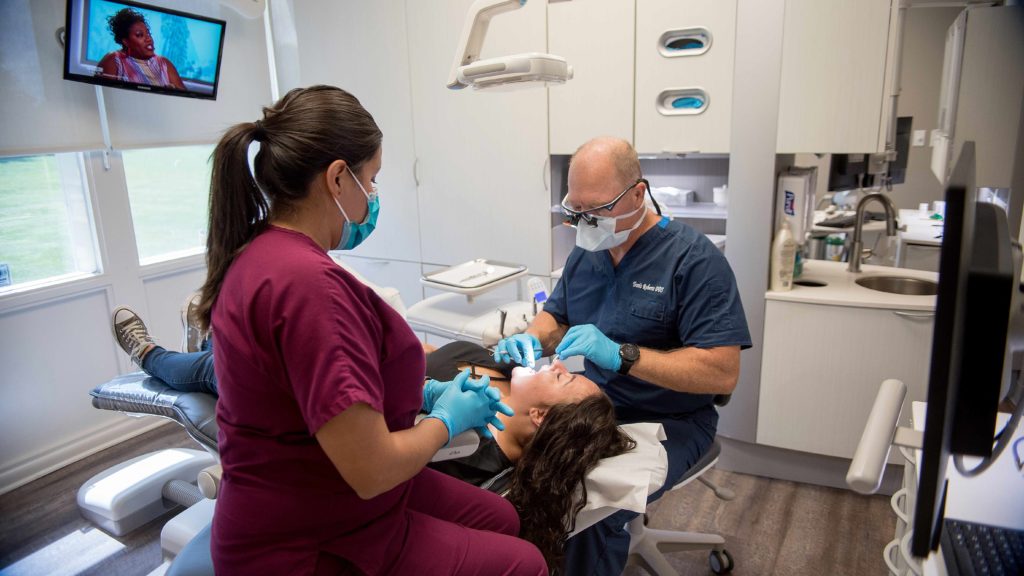 Good oral hygiene is essential. Taking adequate care of your teeth and gums every day is necessary for maintaining excellent dental health. Brushing your teeth at least twice daily, coupled with flossing and occasional use of mouthwash makes for a great practice. A well-maintained routine clears the mouth of bacteria that can cause tooth decay, infections, and poor oral conditions.
Dr. Travis A. Roberts, DDS December 18th, 2018
Posted In: Dental Health Tips
Tags: dental appointment, oral care, oral health

Taking care of your child's oral health is very important. Their baby teeth set the foundation for their adult teeth. Tooth decay in baby teeth, especially if severe, can also affect permanent teeth. So, keeping your child's mouth clean is crucial for their dental health now and into the future.
Dr. Travis A. Roberts, DDS November 25th, 2018
Posted In: Dental Health Tips
Tags: dentist for children, family dentist, family dentistry, local-dentist, oral health