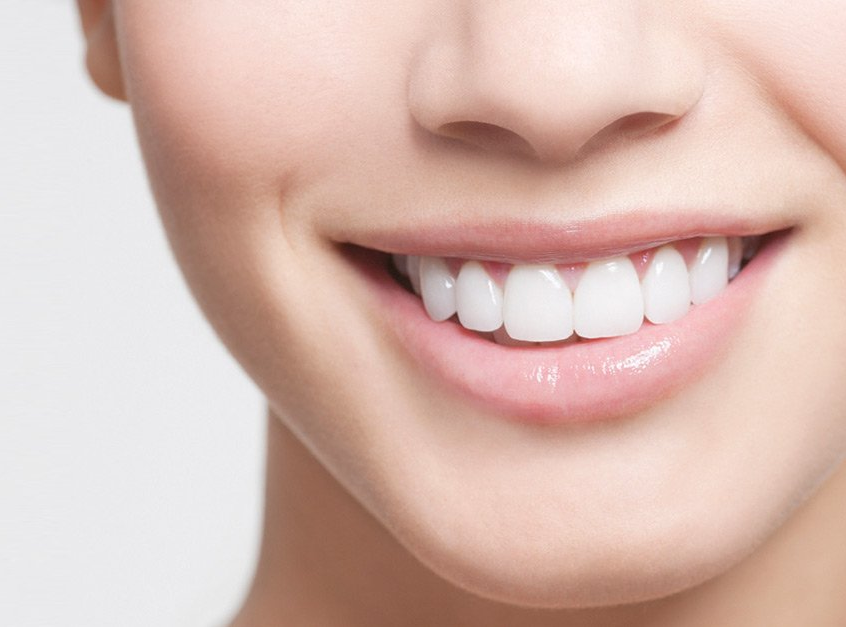 A smile enhancement can have an incredible affect on your appearance and your self-esteem! Cracked, chipped, misaligned, or discolored teeth can make us worry and stop us from letting others see our smiles on a daily basis.
Check out this Cosmetic Dentistry Slide Show of Before and After photos for inspiration!
Cosmetic Dentistry Experts
At Adams Dental Group, we're here to give you the perfect smile makeover with our multiple cosmetic dentistry options! Whatever your goals are, we'll work with you to create a successful and obtainable plan for your dream smile. The friendly, caring team at Adams Dental Group can perfect your smile through SureSmile invisible braces, whitening treatments, veneers, and porcelain restorations.
We have multiple years of experience and use that knowledge to determine which treatment options are best for you, on a case-by-case basis. Let's take a deeper look into our most common cosmetic dentistry options.
More on Procedures: https://www.verywellhealth.com/different-types-of-cosmetic-dental-procedures-1059022
SureSmile Clear Aligners
SureSmile Clear Aligners are a great option for those looking for a discreet orthodontic treatment. Think "Invisible Braces" — that's Right!! No more noticeable and embarrassing metal braces, just convenience and results.
With comfort, invisibility, and convenience, it can be hard to believe that SureSmile clear aligners are real. However, there's real science and technology behind them that provide great results for patients. SureSmile has over 20 years of experience and uses their Virtually invisible Essix® (ACE) material for anatomically correct tooth movement and many clinical options – even for complicated cases.
Learn more about SureSmile Aligners: A Smile is a Wonderful First Impression 
Related Article: Straighten Your Teeth Without Traditional Braces
Veneers
Veneers can correct a wide variety of dental imperfections. Porcelain veneers are thin, tooth-colored shells that are custom-crafted to improve the appearance of your teeth. They can improve the look of:
Chipped, cracked, or misshapen teeth
Crooked or misaligned teeth
Gaps between teeth
Stained or discolored teeth
Short teeth
Teeth Whitening
While over-the-counter whitening methods are easily accessible at the drug store, nothing compares to a professional teeth whitening service. Not only does a professional teeth whitening whiten better and last longer, it's also safer for your teeth and doesn't produce sensitivity often associated with whitening strips. We believe that dentist-supervised teeth whitening is the most effective cosmetic dentistry procedure for brightening your smile and the dentists offer several teeth whitening options.
Learn more: Brighten & Lighten Your Smile with Teeth Whitening
Bonding & Recontouring
We use bonding to repair chipped teeth. We use composite materials to create a strong and durable structure that will feel like your natural tooth. Recontouring can also correct a chipped tooth, along with cracked teeth, or overlapping teeth. We will slightly alter the shape, length, or position of a tooth.
Full Mouth Reconstruction | Smile Makeover
Using a combination of restorative and cosmetic dentistry treatment options, Adams Dental Group can combine multiple services to restore the functionality, health, and look of your smile with a smile makeover! If you've suffered from tooth damage, decay, or loss, full mouth reconstruction may be a wonderful option for you, and often includes a combination of:
Dental Implants
Crowns and Bridges
Teeth Whitening
Porcelain Veneers
Learn more about the Cosmetic Dentistry Options Available at Adams Dental Group.
Related Article: Missing Tooth? Restore Your Smile at Adams Dental Group
Get the Smile of Your Dreams at Adams Dental Group
Whether you're looking to enhance, straighten or whiten your pearly whites, Dr. Roberts and his expert team of smile professionals can help you achieve the smile of your dreams. Schedule your smile consultation at our office in Kansas City, KS and let's discuss your smile makeover. What do YOU want? How would YOU like to see your smile? We will customize a treatment plan and make 2021 the year that remember with a SMILE!
Local dentist, Travis A. Roberts and his experienced, friendly team at Adams Dental Group offer affordable family dentistry and gentle dental care in the Kansas City, KS area. We have two locations that are conveniently located and offer appointment times Monday through Friday to meet your needs. At Adams Dental Group, we provide most dental services, from family and general dentistry to specialty procedures, including dental implants, dentures, endodontic or root canal treatment, teeth whitening, cosmetic dentistry and much more. We accept most dental insurance plans and offer affordable financial solutions for any budget. Call us at our West location (913) 296-8030 to schedule an appointment.
Dr. Travis A. Roberts, DDS February 23rd, 2021
Posted In: Cosmetic
Tags: porcelain veneers, professional teeth whitening, SureSmile invisible aligners