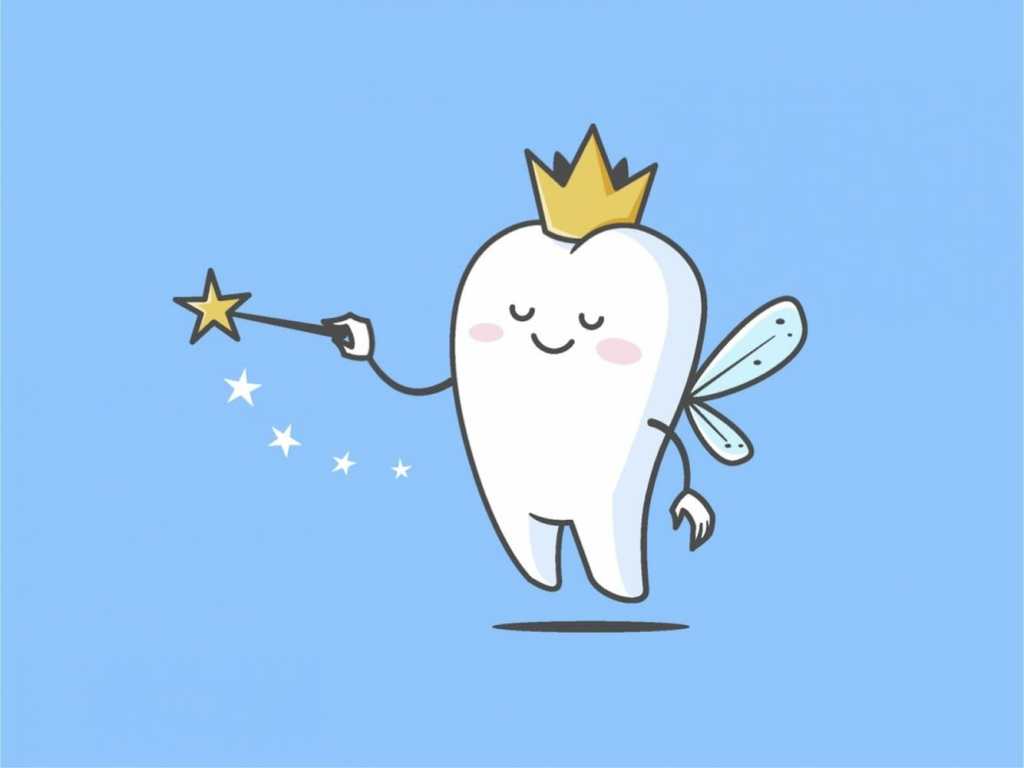 Did you know that every year there's a National Tooth Fairy Day? Knowing this, it made us think about the Tooth Fairy and all the traditions surrounding the tooth-stealing, money-giving, winged creature that our kids have grown to know and love.
The Tooth Fairy role can actually teach your children about good oral health, and so, it's a fun tradition to get your kiddos excited about all things teeth!
Is this tradition good for kids? Find out more HERE.
A Reason to Celebrate
According to Delta Dental, 80 percent of American households receive visits from the Tooth Fairy. When there's the prospect of a visit from the Tooth Fairy, children can get excited and have a wonderful reason to celebrate. With all the new changes that COVID-19 has brought to our lives this year, simple things like losing a tooth is a major reason to celebrate as a family and make your children feel extra special.
Learn more HERE about teaching kids about dental health.
Psychiatrist, Dr. Carole Liberman talks about the importance of letting your children believe in this mythical creature to SheKnows, she says, "Parents should never stop the tooth fairy tradition — even once your child gets old enough, sophisticated enough or cynical enough to stop believing in fairies. Why? Because teeth falling out are unconsciously symbolic of death and as such, is disturbing at any age. For example, when you dream about teeth falling out, you are worrying about death — yours or someone else's. So, pretending that a tooth fairy is giving your child a gift is soothing at any age during this transition."
Check out this LINK to find Tooth Fairy certificates, door signs, receipts, and more!
Related Articles:
Oral Health Education
Along with celebrating the loss of a tooth, talking about the Tooth Fairy is a great way to educate your children about oral health. Try leaving a toothbrush, toothpaste, and floss under your child's pillow from the Tooth Fairy. The Tooth Fairy can also leave little notes about brushing teeth – with the added bonus of a little pixie dust.
There are many ways to make visits from the Tooth Fairy special, without money.
To discover alternative Tooth Fairy gifts HERE.
Local dentist, Travis A. Roberts and his experienced, friendly team at Adams Dental Group offer affordable family dentistry and gentle dental care in the Kansas City, KS area. We have two locations that are conveniently located and offer appointment times Monday through Friday to meet your needs. At Adams Dental Group, we provide most dental services, from family and general dentistry to specialty procedures, including dental implants, dentures, endodontic or root canal treatment, teeth whitening, cosmetic dentistry and much more. We accept most dental insurance plans and offer affordable financial solutions for any budget. Call us at our West location (913) 296-8030 to schedule an appointment.
Dr. Travis A. Roberts, DDS August 11th, 2020
Posted In: Dental Health Tips
Tags: childrens dental health, dental health awareness, oral health