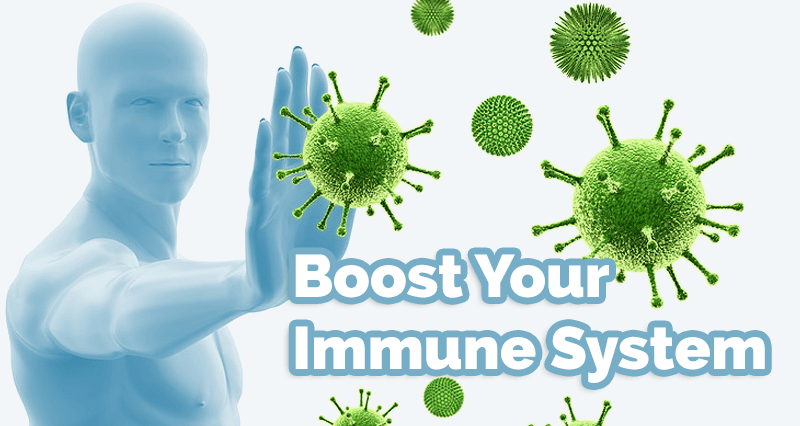 Wash your hands, don't touch your eyes, take vitamin c, eat well, and exercise. We've all heard the many ways we can stay healthy, but what isn't often talked about is how important your oral health is to your immune system. Dental cleanings are essential to keeping healthy throughout the year and can reduce the risk for viruses, infection, and more. Learn how to boost your immune system and stay healthy.
Boost Your Immune System: Why Oral Health is Important to Every Aspect of Your Body
Bacteria Playground: The fact is, there are hundreds of different types of bacteria living inside your mouth. When a virus comes in contact with that bacteria, it can use it to boost itself and multiply. Not a very pleasant thought, but true nonetheless. When a virus enters your mouth, it doesn't just affect your mouth, but spreads to your entire body and compromises your immune system. When your gums become inflamed with bacteria, then your whole body suffers and can also become inflamed.
Gum Disease and Respiratory Illness: Periodontal disease, also known as gum disease, is also a main cause for respiratory diseases according to the American Academy of Periodontology. "Bacteria that grow in the oral cavity can be aspirated into the lung to cause respiratory diseases such as pneumonia, especially in people with periodontal disease." While visiting your dentist for regular checkups is extremely important for gum disease prevention and detection, at-home oral care is also necessary. Make sure to brush and floss your teeth regularly to fight gum disease and keep your immune system healthy. And don't forget to schedule your dental exam every 6 months — here's why: Why Do I need to have a Dental Exam Every 6 Months? 
Help Your Mouth and Boost Your Immune System
While taking care of our mouth involves the obvious factors of brushing and flossing, it also involves eating healthier overall. A well-rounded diet that is low in sugar will help keep your mouth healthy and reduce bacteria, plaque, boost your immune system and more. As the Mayo Clinic stated, your mouth is a window to your overall health. Everything in your body is connected. When one area suffers, the whole body suffers.
Read More about Protecting Your Oral Health from the Mayo Clinic.
Related Articles:
To keep your immune system strong, try to:
Minimize stress.
Brush regularly.
Floss regularly.
See a dentist for regular checkups.
Eat a healthy diet.
Wash your hands often.
Get an adequate amount of sleep.
Avoid smoking.
Avoid high-sugar foods.
Read more HERE about Other Oral Health Conditions.
Local dentist, Travis A. Roberts and his experienced, friendly team at Adams Dental Group offer affordable family dentistry and gentle dental care in the Kansas City, KS area. We have two locations that are conveniently located and offer appointment times Monday through Friday to meet your needs. At Adams Dental Group, we provide most dental services, from family and general dentistry to specialty procedures, including dental implants, dentures, endodontic or root canal treatment, teeth whitening, cosmetic dentistry and much more. We accept most dental insurance plans and offer affordable financial solutions for any budget. Call us at our West location (913) 296-8030 to schedule an appointment.
Dr. Travis A. Roberts, DDS July 7th, 2020
Posted In: Dental Health Tips
Tags: dental appointment, gum disease, oral health