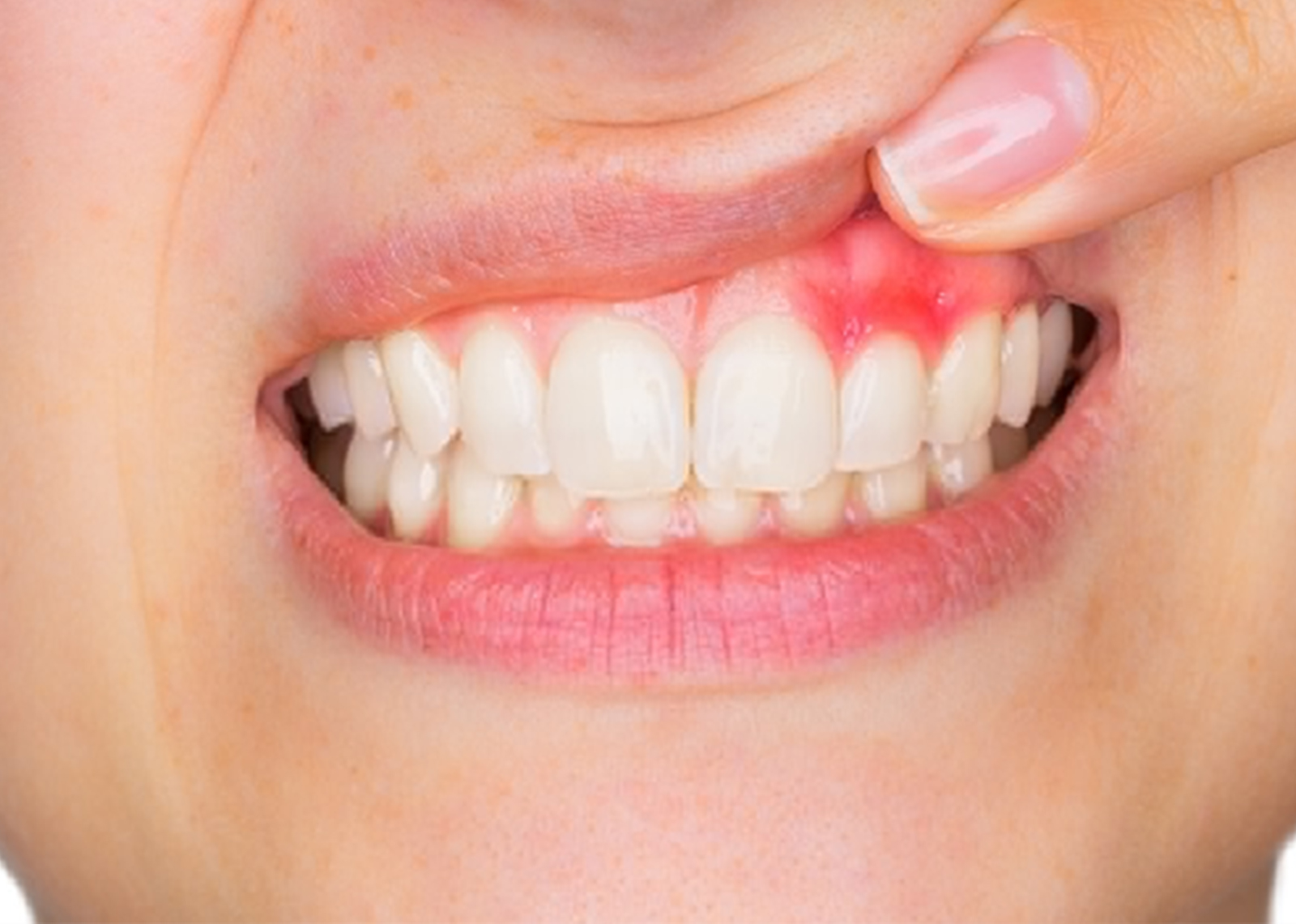 When you look at someone's smile, you probably notice their teeth, or maybe how bright their smile is. However, you can't forget about the importance of your gums! They may not seem like the star of the show, but they're just as important as every other part of your mouth and have to be taken care of to maintain a bright and healthy smile. Even if you take care of your teeth and don't have any cavities to worry about, you're not immune to gum disease.
Learn More about the Health Risks of Gum Disease HERE.
What is Gum Disease?
Basically, gum disease happens when plaque builds up along and under the gum line. Filled with bacteria, plaque is a sticky film-like substance that can cause infections, gum disease, and even tooth decay. Plaque is also the culprit behind gingivitis, which is the earliest stage of gum disease. When you begin to experience gingivitis, your gums may become:
Red
Swollen
Inflamed
Tender
Prone to bleeding
Stages of Gum Disease
At this early stage of gum disease, your teeth and bone holding your teeth where they are aren't yet impacted and the damage can be controlled and is reversible. Yay! With diligent brushing and flossing, and twice-a-year cleanings with your dentist, your gum disease can improve significantly and can go away.
Related Article: Celebrate National Gum Care Month and Avoid Gum Disease
The later stages of gum disease, also known as periodontitis, aren't as easy to reverse. Unlike gingivitis, periodontitis affects the bone and teeth. Sometimes teeth may need to be removed and more advanced treatment by your dentist will be needed to combat the later stages of gum disease.
Learn More about How to Prevent Gum Disease HERE.
Gum Disease Effects More Than Just Your Mouth
While knowing about and treating gum disease is extremely important for your dental/oral health, it's also crucial to remember that your body is all connected, so if one area suffers, your whole body with feel the effects. The same can be said about gum disease. It affects more than just your mouth. In fact, according to WebMD, inflammation in the gums is directly linked with other health problems, including:
Heart attacks
Dementia
Diabetes
Rheumatoid arthritis
Premature birth
"Scientists have identified several links between poor oral health and other health problems — although they can't yet establish cause and effect. This list of health problems has been growing as research continues," says WebMD.
Learn More about the Dangers of Plaque and Gingivitis  to Your Health HERE.
Related Article: Covid Update: Mask Mouth Creates Oral Care Challenges 
When almost half of Americans suffer some form of gum disease, why wait?
Now you understand why gum care and keeping your gums healthy is such an important task – they keep your teeth in place! AND you know what to do to help keep you and your smile in the best possible health and avoid Gum Disease.
If you have questions or concerns about your gum health, please give us a call, the expert team at the offices of Adams Dental Group will be happy to schedule your dental appointment and help you keep your gums, teeth and mouth healthy. Call 913-296-8030 to schedule your dental appointment or smile consultation.
Local dentist, Travis A. Roberts and his experienced, friendly team at Adams Dental Group offer affordable family dentistry and gentle dental care in the Kansas City, KS area. We have two locations that are conveniently located and offer appointment times Monday through Friday to meet your needs. At Adams Dental Group, we provide most dental services, from family and general dentistry to specialty procedures, including dental implants, dentures, endodontic or root canal treatment, teeth whitening, cosmetic dentistry and much more. We accept most dental insurance plans and offer affordable financial solutions for any budget. Call us at our West location (913) 296-8030 to schedule an appointment.
Dr. Travis A. Roberts, DDS March 15th, 2021
Posted In: Periodontal | Gum Disease