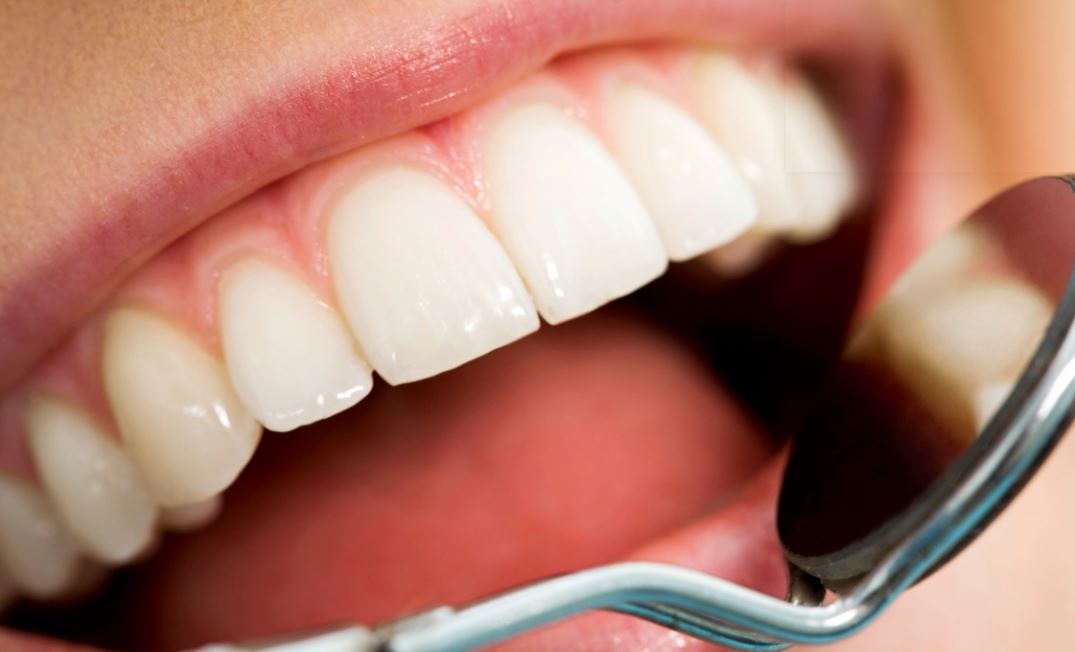 Think of your dental cleanings and exams as a deep cleaning – just like when you clean your home. You inspect the area, decide what needs cleaned and what looks good, and get to work! Your dentist and hygienist will do the same for your mouth.
During a dental exam, we will:
Possibly take x-rays, if needed
Examine your teeth, gums, and mouth for any potential concerns
Remove any plaque and tartar build-up
Polish your teeth with a dental-grade toothbrush and specialty toothpaste
Floss
Apply a fluoride treatment, if needed
Oral Cancer Screening
Learn How Cleanings Prevent Further Issues
Overview of Dental Exams
While we may focus on the brushing and flossing part of dental exams, the truth is, there's a lot more that goes into our dental cleanings and exams. Your dentist is often your first line of defense if something in your body is wrong, and your mouth will tell the tale. That's why we always take a good look at the health of your teeth, gums, and mouth. If your dentist finds you're experiencing something like gum disease, then early detection is the key to getting everything under control and fixed for good!
Routine dental cleanings and exams give you the perfect opportunity to speak with us about any concerns you may have. Are you worried about a loose or sore tooth, grinding your teeth, bad breath, dry mouth, etc. Whatever it may be, we're here to help you have a healthy, great-looking smile. Curious about whitening treatments, corrective aligners, or porcelain veneers? Now is the time to inquire.
Related Articles:
Stress and Anxiety
Recently, two key areas of questions have popped up a lot from our patients that relate to dental exams that we want to share. Dental anxiety has been keeping many patients from visiting the dentist on a regular basis and the additional stress from their everyday lives that they're experiencing are really making an impact on our patients too, so let's dig in on both of these subjects to give you some additional resources.
Stress:
Did you know that stress affects oral health? We see stress shine through when our patients complain of grinding, gnashing, or clenching their teeth. This condition is called Bruxism. Not only does this mean you may clench your teeth while you're awake, but it also means you grind your teeth at night. When you grind at night, it's also known as Sleep Bruxism. According to The Mayo Clinic, if you do this, you're also prone to other sleep disorders, such as sleep apnea or snoring. Although mild cases of bruxism may not require treatment, more severe cases of bruxism can cause headaches, jaw problems, damaged teeth, and more.
Dental Anxiety:
Dental phobia is a real thing – so, if going to the dentist makes you uncomfortable or queasy, know that you are certainly not alone. If you're fearful of visiting the dentist, let us know. We want you to feel comfortable and would love to share some Quick Tips to Ease Dental Anxiety. Not to mention, we offer nitrous oxide, also referred to as "laughing gas" to just take the edge off of your anxiety or fear of your dental appointment.
Below are some resources that we feel may be helpful:
6-Month Dental Cleanings and Exams Help Your Benefits Stay on Track
With the beginning of the year, it's important to remember that everything has just come full circle with your dental insurance benefits and they have renewed. Talking with your insurance provider early in the year to discover what your dental benefits entail is always a smart idea. You may want to ask: Are my preventative visits free as they often are? If so, then go ahead and schedule your 6-month checkups early on to avoid forgetting. Or better yet – schedule your next visit before you leave your dental exam appointment!
Read More about Dental Benefits.
When you make the most out of your dental benefits, you know your money is going to a great cause – your health! Don't let your deductible be of no use or let benefits go unused. Take care of your teeth and use your dental benefits to the maximum. The best way to do this is to see your dentist regularly so you know exactly how healthy you are and can plan for your future!
Making a Difference One Dental Exam at a Time
Regular cleanings and dental exams is a wonderful preventative care option whether you work, live, or play in the Kansas City, Kansas area. Remember, even though you may be brushing and flossing really well at home, tartar and plaque is impossible to remove with regular brushing and flossing, and can build-up over time. Dentists are able to use specific tools to remove that plaque and tartar, keeping our mouth cleaner and our chances of other complications much lower.
We believe everyone should love their smile and have access to affordable dental care. Learn more about the services we offer to all ages and contact us to book your appointment or schedule your dental appointment. We are currently accepting new patients and we look forward to meeting you and helping you maintain, improve or enhance your smile!
Adams Dental Care Offers Affordable Dental Care
At Adams Dental Group, we offer affordable dental care that fits the needs of our patients and their family. Whether you're looking for a new dental home for preventative dental care or are interested in enhancing your smile with one of our many cosmetic dentistry procedures, we're excited to meet you! Please visit our website for additional details or give us a call at 913-296-8030 to discuss any questions you may have!
Local dentist, Travis A. Roberts and his experienced, friendly team at Adams Dental Group offer affordable family dentistry and gentle dental care in the Kansas City, KS area. We have two locations that are conveniently located and offer appointment times Monday through Friday to meet your needs. At Adams Dental Group, we provide most dental services, from family and general dentistry to specialty procedures, including dental implants, dentures, endodontic or root canal treatment, teeth whitening, cosmetic dentistry and much more. We accept most dental insurance plans and offer affordable financial solutions for any budget. Call us at our West location (913) 296-8030 or our East location (913) 621-3113 to schedule an appointment.
Dr. Travis A. Roberts, DDS January 24th, 2023
Posted In: Dental Health Tips
Tags: dental exam, oral cancer screening, prevent gum disease