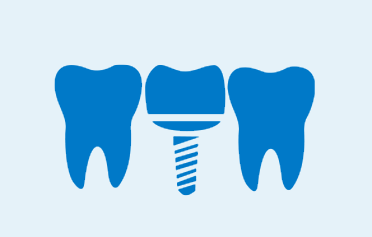 Tooth Replacement Options
If your teeth are in bad shape, having a tooth replacement procedure is a good way to keep them looking natural and your jawline from sagging. Having healthy teeth not only helps your appearance but can have a positive effect on the rest of your body. There are several tooth replacement options you can look at if you have a damaged or rotting tooth for one reason or another. Here are a few.
Dental Implants
Whether replacing one tooth or all your teeth, dental implants are surgically placed in your upper or lower jaw and act as anchors for replacement teeth. These implants are made of titanium and stabilize your new teeth, making you feel brand new.
You must have a sturdy enough jawbone and be in good overall health to be a solid candidate for this dental implant procedure. After your dentist has placed the implant(s) into your jawbone, pain medication will be recommended to you to ease swelling. The bone will grow around your implant and hold it in place. In the meantime, you'll have to ditch the junk food for a little while as a diet of soft food is also advised during recovery.
Understandably, if you have a chronic illness such as diabetes or cancer; healing will slow down a bit after surgery. However, in various cases, you should be able to head back to work or school the next day once you've done this surgery. Be committed to regular dentist visits and brushing/flossing regularly once your implants have been installed.
Related Article: How Diabetes and Oral Health are Connected
Removable Partial Dentures
These tooth replacement options aren't as comfortable as dental implants and can even affect your speech or eating habits. However, this cheaper tooth replacement option can easily be removed for cleaning when needed. A crown or cap may be recommended for you to improve how a removable partial denture fits in your mouth.
These dentures have replacement teeth fixed to a plastic base which matches the color of your gums. They also have a clasp that is attached to your natural teeth.
However, as mentioned, removable partial dentures will take a lot of getting used to. They can break easily if you bite down hard enough, cannot be worn 24 hours a day and will feel less fitting as you age. Due to their fragile nature, it will take a lot of adjusting and discipline to make it work.
Related Article: Dentures: What is the best solution for your specific need?
Fixed Bridges
One of the next best tooth replacement options around, a tooth-supported fixed bridge is a restorative option that fills the space left by a missing tooth or teeth.
The bridge is bonded or cemented in place and can only be removed by your dentist. It is made of metal, ceramics or both. After taking an impression of your teeth, your dentist could give you a temporary bridge to protect your exposed teeth until a permanent bridge is installed.
A tooth-supported fixed bridge requires more maintenance and care than an implant-supported one. Plus, it grinds away at your healthy teeth and often needs to be replaced over the years.
Resin-Bonded Bridge
This type of bridge is used to replace front teeth that aren't used to the pressures of chewing and biting demands as opposed to your back teeth.
It has wings on each side to attach to healthy, adjacent teeth without grinding down other teeth. Like fixed bridges, they function better than removable partial dentures. However, they aren't as strong as their fixed counterparts and may affect your jawline's appearance.
If you are considering tooth replacement options, consult with Dr. Travis Roberts at Adams Dental Group and get that smile back on your face!
Local dentist, Travis A. Roberts and his experienced, friendly team at Adams Dental Group offer affordable family dentistry and gentle dental care in the Kansas City, KS area. We have two locations that are conveniently located and offer appointment times Monday through Friday to meet your needs. At Adams Dental Group, we provide most dental services, from family and general dentistry to specialty procedures, including dental implants, dentures, endodontic or root canal treatment, teeth whitening, cosmetic dentistry and much more. We accept most dental insurance plans and offer affordable financial solutions for any budget. Call us at our West location (913) 296-8030 or our East location (913) 621-3113 to schedule an appointment.
Dr. Travis A. Roberts, DDS March 13th, 2018
Posted In: Services | Procedures