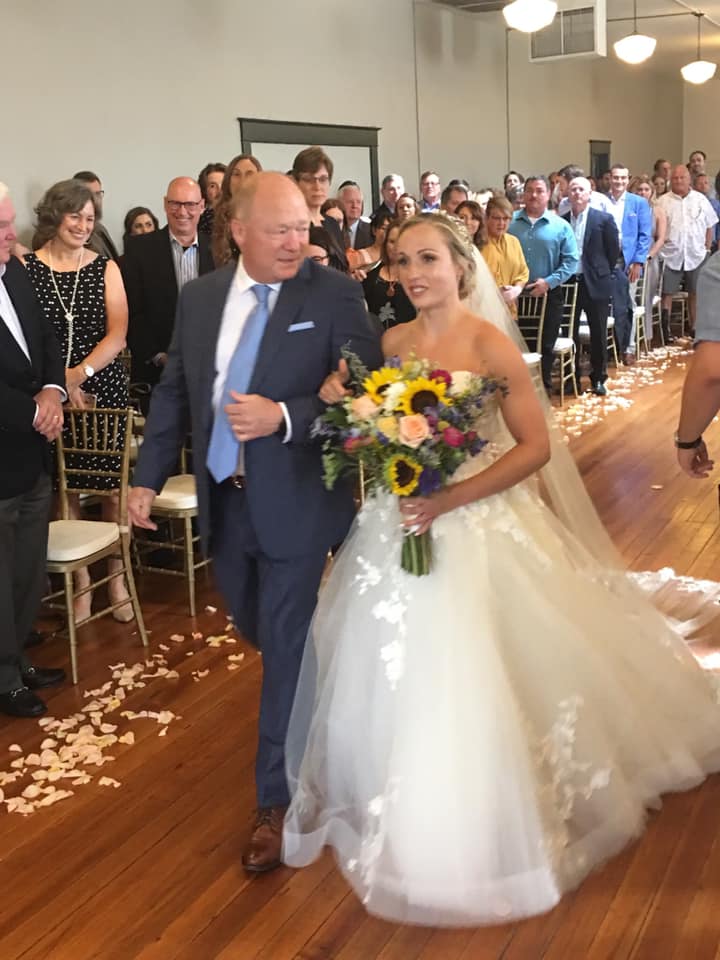 Lights, camera, action!
Your wedding day is full of dancing, love, and lots and lots of picture-taking (and, hopefully, a good dessert). In today's world, that's even more accurate with smartphone cameras and photobooths. So, becoming the best version of yourself is important for your big day, and a bright, white smile can pull your entire look together. Besides, brides spend so much time on their dress, makeup, and hair, why shouldn't they spend some time on their smile as well?
The picture-perfect wedding smile: https://www.mouthhealthy.org/en/adults-under-40/special-occasion-smiles
Cosmetic Dentistry: Wedding-Ready Treatments
So, what cosmetic dentistry treatments should a bride-to-be consider to become camera ready? At Adams Dental Group, we specialize in specific, individualized treatment for each and every bride, depending on her needs.
We have a wide range of cosmetic dentistry treatments, including:
Whitening/bleaching
Porcelain veneers
Bonding
Full mouth restoration
Related Article: Cosmetic Dentistry Options Available at Adams Dental Group
Professional Teeth Whitening is the Way to Go
Often, when brides think of a wedding smile, they think of whitening. And, although there are many over-the-counter options, professional teeth whitening services go above and beyond any white strip. The truth is, those methods aren't effective and can cause serious sensitivity to your gums and lips.
Professional teeth whitening services are completed by professionals and are customized to each individual; removing the stress of sensitivity or lackluster results. Your dentist will use a protective gel around your gum and mouth to eliminate the possibility of sensitivity, and you can work with your professional to achieve your desired whiteness.
More about professional teeth whitening, and how to avoid stains: https://www.webmd.com/oral-health/teeth-whitening-and-bleaching
The best part of getting a professional teeth whitening done is the flawless results that cannot be achieved by other methods. This is because professional whitening tackles both types of tooth stains:
Intrinsic stains – These stains live between the micro-cracks in your enamel and deep under the enamel.
Extrinsic stains – These stains appear on the surface of your teeth and are easier to remove.
Only professional-level whitening can tackle both types of stains and remove those deep, intrinsic stains that other products can't touch.
Related Article: Teeth Whitening Services: A Smile is Worth a Thousand Words
A happy smile exudes confidence, and, at Adams Dental Group, we specialize in many cosmetic dentistry treatments. With each treatment, we help you achieve your dream smile – which will be the center of all your wedding photos and last a lifetime!
Local dentist, Travis A. Roberts and his experienced, friendly team at Adams Dental Group offer affordable family dentistry and gentle dental care in the Kansas City, KS area. We have two locations that are conveniently located and offer appointment times Monday through Friday to meet your needs. At Adams Dental Group, we provide most dental services, from family and general dentistry to specialty procedures, including dental implants, dentures, endodontic or root canal treatment, teeth whitening, cosmetic dentistry and much more. We accept most dental insurance plans and offer affordable financial solutions for any budget. Call us at our West location (913) 296-8030 or our East location (913) 621-3113 to schedule an appointment.
Dr. Travis A. Roberts, DDS July 23rd, 2019
Posted In: Cosmetic
Tags: picture perfect smile, professional teeth whitening, wedding day smiles