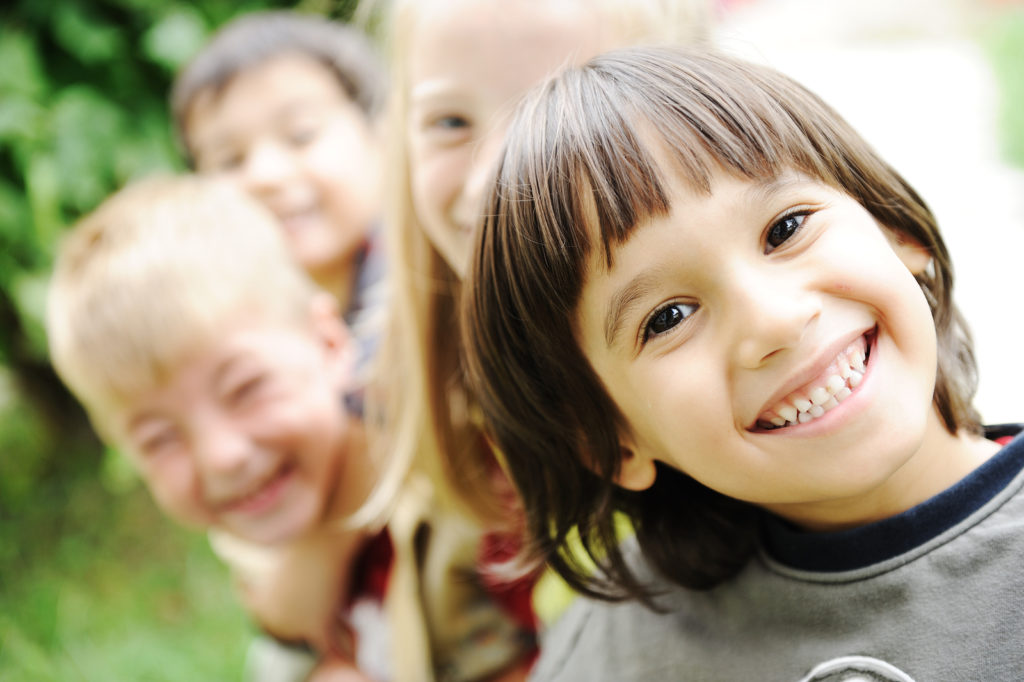 Sometimes you have to just bite the bullet and give your kiddos a piece of candy to get through the afternoon. We've all done it and been there a time or two. However, with kids consuming more sugar in their everyday diets, especially when drinking juice and sodas, according to Purdue University, good oral health is more important than ever, and it's hard to always reach every nook and cranny when your children are brushing and flossing. Thankfully, dental sealants are a great way to give added safety to your children's mouths and protect them from cavities due to sugar and other factors.
Read more on Purdue University's study on sugar and soda – https://www.purdue.edu/newsroom/releases/2019/Q2/bittersweet-finding-soft-drinks,-including-diet-sodas,-contribute-to-increased-sugar-intake-and-total-calorie-consumption-in-children.html
What are Sealants and How do They Work?
Sealants are thin, protective coatings made from plastic and other oral-safe materials that adhere to the surface of your back teeth and molars – where brushing and flossing is hardest to reach. Although sealants don't completely stop cavities from happening, they are a good protection layer than can help stop decay. This stoppage is because the sealants help keep bits of food and bacteria from settling on your teeth. Still, nothing beats good brushing and flossing!
According to the American Dental Association, dental sealants for kids can reduce the risk of tooth decay by up to 80%. This means that children without sealants are three times more likely to get a cavity.
Learn more about how sealants for teeth can protect against decay here.
How Long do Sealants Last?
Sealants are designed to hold up against the day-to-day wear and tear of chewing and can last for several years. If a sealant isn't intact, a replacement can be made to make sure your teeth are getting the best protection from food, acids, and bacteria. Make sure to visit your dentist regularly so they can check-up on your sealants and make sure they are still in good shape. Dental sealants for kids are also extremely safe and have no known side effects.
When Should my Child Receive Dental Sealants?
Make sure and talk with your dentist about your child's individual oral health needs, but dental sealants for kids can be given to children as young as six years old when the first molars break through. At age 12, children's second molars begin to emerge. Generally, the earlier a child gets a sealant, the better cavity protection they receive.
If your child is prone to cavities read more about how dental sealants for kids can help protect their teeth from developing cavities here.
Adults can also benefit from sealants, as they are not exclusively for children and will help protect from any further tooth decay.
Discover more about dental sealants for kids: https://www.healthychildren.org/English/healthy-living/oral-health/Pages/Dental-Sealants-for-Children.aspx
Local dentist, Travis A. Roberts and his experienced, friendly team at Adams Dental Group offer affordable family dentistry and gentle dental care in the Kansas City, KS area. We have two locations that are conveniently located and offer appointment times Monday through Friday to meet your needs. At Adams Dental Group, we provide most dental services, from family and general dentistry to specialty procedures, including dental implants, dentures, endodontic or root canal treatment, teeth whitening, cosmetic dentistry and much more. We accept most dental insurance plans and offer affordable financial solutions for any budget. Call us at our West location (913) 296-8030 or our East location (913) 621-3113 to schedule an appointment.
Dr. Travis A. Roberts, DDS June 25th, 2019
Posted In: Services | Procedures