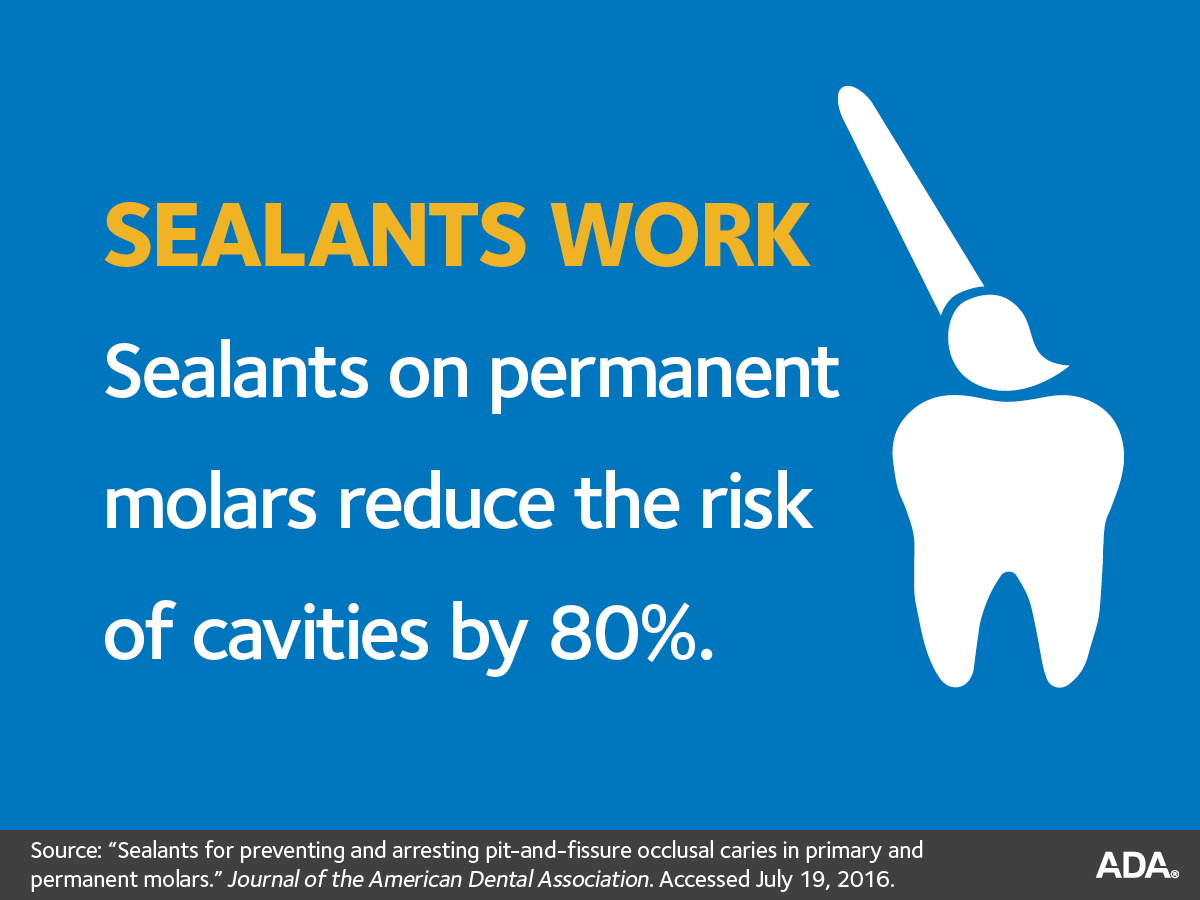 Taking care of your teeth is important not just for your oral health, but for your overall health and wellbeing too. The best form of protection you have against tooth decay and other problems is proper oral hygiene, and that includes regular flossing and brushing. But there are also other dental tools you can use to protect your teeth from cavities and rot, and one of these is sealants for teeth.
What Exactly Are Sealants for Teeth?
A sealant is a protective layer of plastic that's applied to the teeth to prevent cavities and tooth decay. When you eat, pieces of food can get stuck in your teeth. Bacteria that live in your mouth then feed on these particles and produce acid, and this can create holes in your teeth (cavities). Good oral hygiene will remove this food and reduce the chances of cavities, but the molars at the back of your mouth are harder to clean because they're pitted and uneven, and this leaves them particularly vulnerable to cavities and decay. Sealants for teeth, therefore, are used to protect the molars from food particles, and they can actually reduce decay by about 80 percent.
Sealants Are Great for Kids, but Adults Can Benefit Too
Sealants produce the best results when applied in childhood. Most dentists, including Dr. Roberts at Adams Dental Group in Kansas City, Kansas, recommend sealants for teeth are applied around the ages of 6 and 12 when the permanent molars come in. However, if you're a teenager or adult who is prone to cavities, then you might want to consider sealants to reduce decay and save yourself time and money on fillings and other problems.
Understanding the Application Process
Sealants are quick, easy, and painless to apply. The process starts with a thorough tooth cleaning and drying, followed by minor etching. Once the teeth are ready, Dr.Roberts will apply liquid sealant to your molars with a brush, and possibly use a special light to speed up the hardening process. You'll be in and out of the chair in a very short time, when you leave one of Adams Dental Group's offices with sealants that can last up to 10 years.
Related Article: 6-Month Dental Appointment: Why it's Important at Adams Dental Group
Keeping Teeth Clean with Good Habits
Even though sealants for teeth are highly effective at preventing cavities and tooth decay, you still have to practice good oral hygiene if you want to keep your teeth as clean and healthy as possible. Your routine should include flossing daily, brushing your teeth at least twice a day, using toothpaste that contains fluoride, replacing your toothbrush every three to four months, and keeping up with regular check-ups and cleanings with your dentist.
Sealants are a great way to shield your teeth from food particles that can lead to cavities and other problems, and you can even get sealants put on to mitigate future damage from an existing cavity. Sealants for teeth are particularly helpful when you get them applied at a young age, but teenagers and adults alike are also good candidates for sealants, especially if you get a lot of cavities or are concerned about your dental health.
Local dentist, Travis A. Roberts and his experienced, friendly team at Adams Dental Group offer affordable family dentistry in Kansas City, KS. We have two locations that are conveniently located and offer appointment times Monday through Friday to meet your needs. Dental health awareness is an important aspect of our patient education. At Adams Dental Group, we provide most dental services, from family and general dentistry to specialty procedures, including dental implants, dentures, endodontic or root canal treatment, teeth whitening, cosmetic dentistry and much more. We accept most dental insurance plans and offer affordable financial solutions for any budget. Call us at our West location (913) 296-8030 or our East location (913) 621-3113 to schedule an appointment.
Dr. Travis A. Roberts, DDS August 28th, 2018
Posted In: Services | Procedures
Tags: fight cavities, sealants for teeth