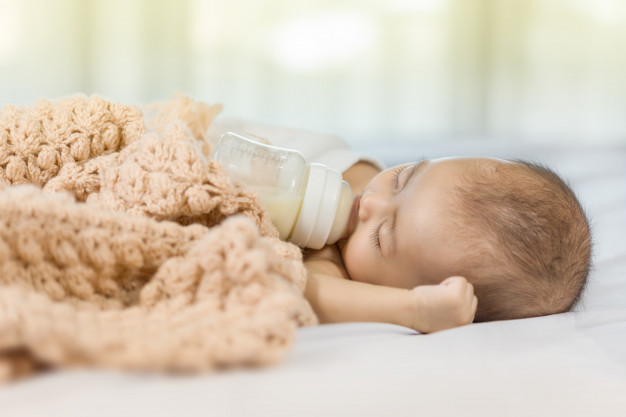 Oral health is vital at every age. It is especially important during the early years as the health of your child's teeth can also have an impact on their adult teeth. As a parent, it is imperative that you practice daily routines that contribute to good oral hygiene. These habits can establish a foundation for excellent oral health for your child.
This article offers insightful information on how young children can benefit from effective practices at home and the introduction of routine visits to the dentist. Read on to understand why oral health and the prevention of tooth decay is so critical for babies and young children.
What Are the Impacts of Cavities & Tooth Decay on Baby Teeth?
Naps are crucial for growing children and many parents implement these moments of rest into their child's routine. However, using a bottle of milk, juice, or formula to ease the child into their nap is not a great practice. Sugars contained in these drinks can negatively affect your child's teeth, especially when the liquid coats their teeth for an extended period of time, such as during sleep.
When sugar enters a baby's mouth, it takes only several seconds for the bacteria in the mouth, and the sugar from the drink or food, to integrate and convert into an acid. The acid begins to break down the enamel covering teeth, which can result in deterioration of the teeth and cavities.
The growing adult teeth under your child's baby teeth can also be gravely affected, especially if the decay is extensive. A bacterial infection can develop in the gums or teeth, which can cause a pocket of pus known as a dental abscess. This infection will not stop at the baby teeth, and it will spread to the permanent teeth below as well.
Related Article: Family Dentistry: Caring for Your Dental Health During Pregnancy
How Can Visiting a Family Dentistry Help My Baby?
Taking your child to a dentist at an early age is vital. Regularly going to a family dentistry clinic is a preventative measure that will keep your child's teeth in great condition before any problems arise. With the implementation of proper dental care, dentists will be able to detect any issues before they become serious problems.
Dentists typically recommend an early checkup. After six months of a baby's first visible teeth, you should schedule an appointment with your family dentistry practice to prevent tooth decay. However, if leading up to this time there is an indication of any dental problems, do not hesitate to bring your child to a hygienist. Dentists can work with you to establish a healthy oral care routine.
Adams Dental Group Specializes in Family Dentistry
Here at Adams Dental Group, we pride ourselves on offering exceptional dental care to patients of all ages. We truly believe that parents should make it their priority to implement professional dental care into their child's routine at an early age. By doing so, in addition to the actions performed at home, the child will maintain better overall health. Allow our friendly team of professionals to manage the oral health of your child. Contact us today!
Related Article: What to look for in Family Dentistry in Kansas City, KS
Local dentist, Travis A. Roberts and his experienced, friendly team at Adams Dental Group offer affordable family dentistry and gentle dental care in the Kansas City, KS area. We have two locations that are conveniently located and offer appointment times Monday through Friday to meet your needs. At Adams Dental Group, we provide most dental services, from family and general dentistry to specialty procedures, including dental implants, dentures, endodontic or root canal treatment, teeth whitening, cosmetic dentistry and much more. We accept most dental insurance plans and offer affordable financial solutions for any budget. Call us at our West location (913) 296-8030 or our East location (913) 621-3113 to schedule an appointment.
Dr. Travis A. Roberts, DDS October 23rd, 2018
Posted In: Dental Health Tips
Tags: family dentistry, family dentistry in Kansas City, tooth decay in baby teeth