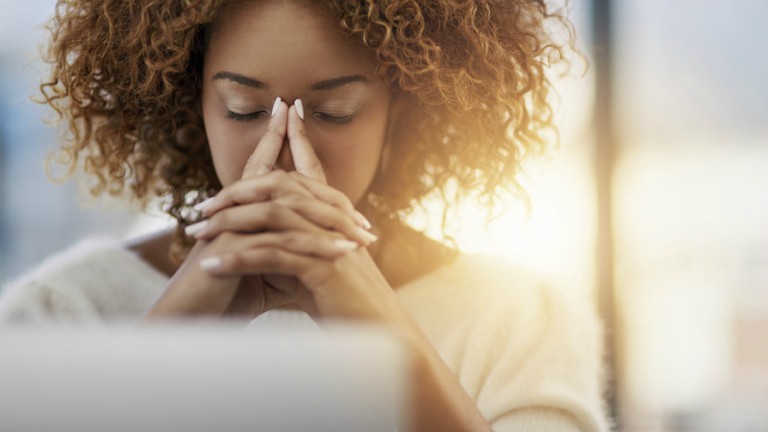 Stress and anxiety can be a common occurrence in our society today. But what does it have to do with oral health and dentistry? Quite a lot, actually. Stress is one of the main factors of teeth grinding, often happening throughout the day and during sleep. A stressful or anxious situation can cause us to clench up and grind our teeth.
Here is an Overview of Teeth Grinding.
How Does Stress Lead to Teeth Grinding?
Have you ever heard of "fight or flight?" It is a common expression to describe how people react and respond to stress. When we feel stressed, our nervous system becomes active and this drives that fight or flight response. When we are constantly experiencing stress in our nervous system, we can unknowingly begin to clench or grind our teeth because our body is not working the way it should. Because of this auto response our body has to stress, it's extremely likely that most people don't even know they're grinding their teeth.
Is Teeth Grinding Harmful?
Short answer, yes; teeth grinding is harmful to your mouth. When the teeth are grinding, it can lead to:
Tooth fracturing
Tooth loosening
Loss of teeth
Changes in the appearance of the face
Jaw pain
And more
Check out this article: 7 Causes of Tight Jaw
How to Stop Teeth Grinding – Mouthguard 
By knowing that stress is causing teeth grinding, a patient can take many steps to help their mouth. Talk with your dentist if you think your stress may be causing you to grind your teeth.
Along with taking steps to reduce your stress, a custom mouthguard is a great solution to help stop teeth grinding. A mouthguard will stop your teeth from grinding while you sleep and protect your teeth from any wear or trauma. When a mouthguard is placed in the mouth, it provides cushion to the jaw and loosens any tension.
When stressed during the day, try to be conscious of clenching your jaw. When you know it is happening, you can be aware of it and stop clenching throughout the day. This will lessen the pressure in your jaws and on your teeth. Stress counseling, exercise programs, and physical therapy might be good options for lowering your stress and stopping your teeth from grinding.
Related Articles:
Local dentist, Travis A. Roberts and his experienced, friendly team at Adams Dental Group offer affordable family dentistry and gentle dental care in the Kansas City, KS area. We have two locations that are conveniently located and offer appointment times Monday through Friday to meet your needs. At Adams Dental Group, we provide most dental services, from family and general dentistry to specialty procedures, including dental implants, dentures, endodontic or root canal treatment, teeth whitening, cosmetic dentistry and much more. We accept most dental insurance plans and offer affordable financial solutions for any budget. Call us at our West location (913) 296-8030 to schedule an appointment.
Dr. Travis A. Roberts, DDS July 28th, 2020
Posted In: Services | Procedures